Bigg Boss Season 2 Latest Highlights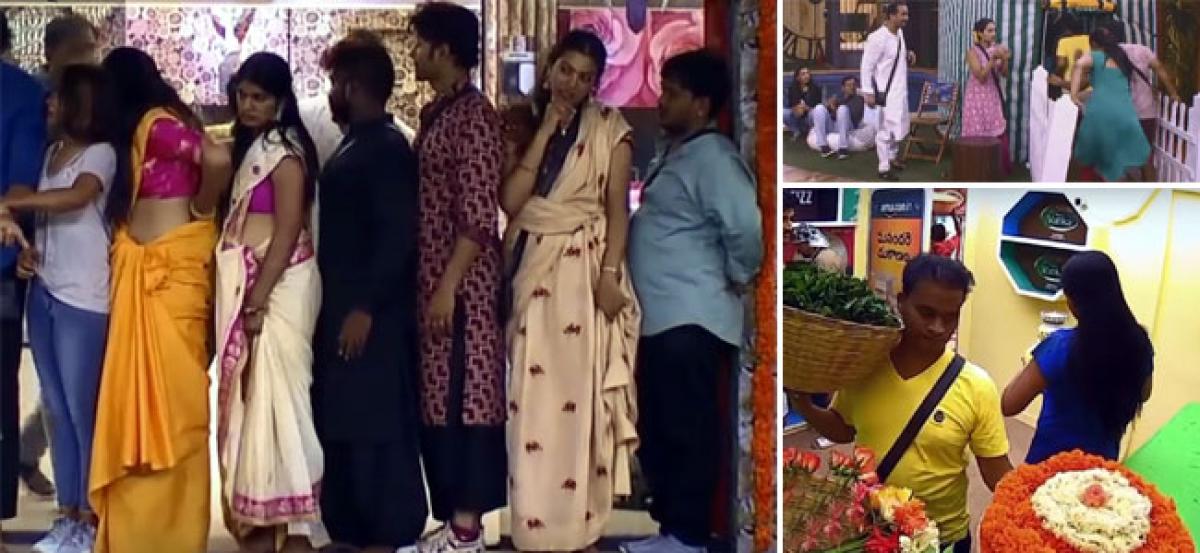 Highlights
Bigg Boss 2 Telugu In the current episode, we can see Pooja discussing the eliminated contestant Nandini Rai with Deepthi Nallamothu, Shyamala, and Geetha Madhuri The three ladies have given an explanation of how Nandini behaved in the house Later, Samrat and Tanish discussed that the things shown on TV are negative Shyamala also confirmed the same
In the current episode, we can see Pooja discussing the eliminated contestant Nandini Rai with Deepthi Nallamothu, Shyamala, and Geetha Madhuri. The three ladies have given an explanation of how Nandini behaved in the house. Later, Samrat and Tanish discussed that the things shown on TV are negative. Shyamala also confirmed the same.
The next day, Bigg Boss sent a letter to the housemates asking everyone to celebrate Bonalu festival. Bigg Boss sent flowers and all the other required materials to celebrate the festival. All the housemates except Babu Gogineni dressed in a traditional manner and celebrated Bonalu festival. They cooked good food and ate it.
After lunch, Bigg Boss announced the nominations. There's a tent in the garden area and Bigg Boss will play music for six times. The housemate that enters last into the tent will be nominated. Pooja and Amit are an exception from the nominations this week. The task involved a lot of physical stress. Deepthi Nallamothu, Nutan Naidu, Roll Rida, Shyamala, and others got injured in the task.
Finally, Ganesh, Babu Gogineni, Deepthi Nallamothu, Tanish Alladi, Geetha Madhuri and Shyamala were nominated this week.