Bigg Boss Telugu Season 2: August 21st Episode Highlights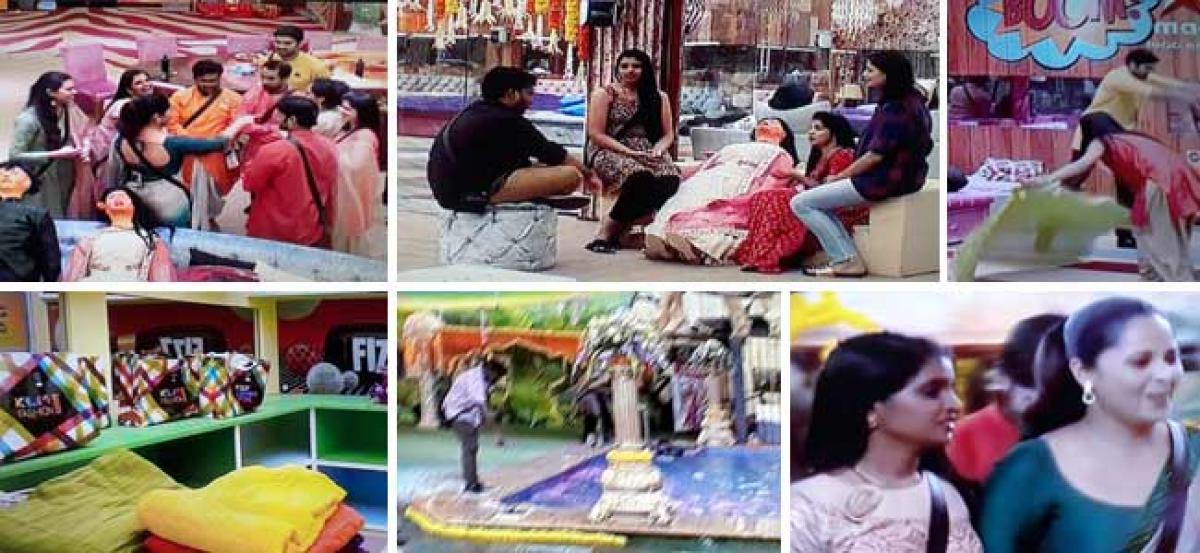 Highlights
Todays Bigg Boss has an interesting theme The episode completely revolveD around a wedding setup Bigg Boss has announced that a bride and groom have eloped and entered the Bigg Boss house The housemates were to be divided into teams and have to perform a wedding for the same
Today's Bigg Boss has an interesting theme. The episode completely revolveD around a wedding setup. Bigg Boss has announced that a bride and groom have eloped and entered the Bigg Boss house. The housemates were to be divided into teams and have to perform a wedding for the same.
Geetha Madhuri and Amit Tiwari are parents for the bride. Ganesh is the priest. Pooja is the sister. Tanish is the son of Amit and Geetha Madhuri. On the other side, Kaushal is the brother of the groom. Deepthi is Kaushal's wife. Roll Rida, Samrat Reddy, and Shyamala are his friends.
ALSO READ: Bigg Boss Telugu Season 2 : August 22 Episode Highlights
The housemates were asked to follow the rules they have played in the task. Bigg Boss initially gave a task of grabbing rings from swimming pool and collecting the shoes from the house for two different teams. Both the teams executed the task perfectly. Later Bigg Boss has given new tasks and sent clothes sponsored by KLM mall to the house. One team was asked to prepare Laddoos and the other team was asked to stitch Dupattas.
Anasuya Bharadwaj came to the house as a guest to perform the wedding. The remaining procedure of the wedding will happen tomorrow.
ALSO READ: Bigg Boss Telugu Season 2 : August 20th Episode Highlights