1983-Telangana Backdrop For Rajasekhar's Next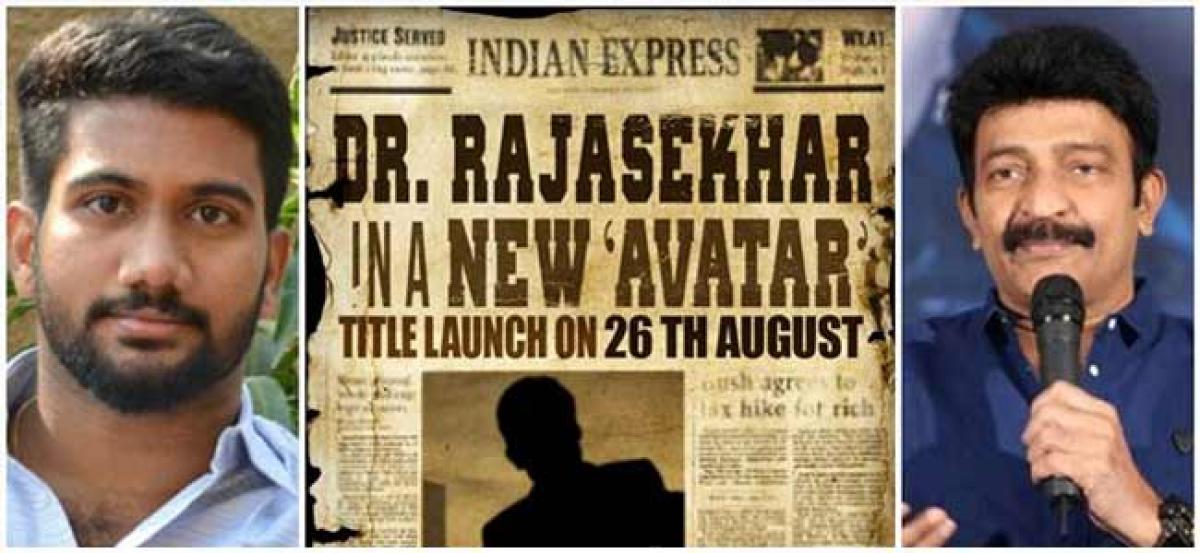 Highlights
Rajasekhar made a successful comeback into the films with the movie Garuda Vega After the success of Garuda Vega, Rajasekhar listened to a lot of scripts but he finally zeroed on one that will be directed by Prashanth Varma who made his directional debut with AWE
Rajasekhar made a successful comeback into the films with the movie Garuda Vega. After the success of Garuda Vega, Rajasekhar listened to a lot of scripts but he finally zeroed on one that will be directed by Prashanth Varma who made his directional debut with AWE. Rajasekhar will be seen in a film that has 1983 backdrop and the story that will be set in Telangana region.
"Wishing u all a very Happy Bakrid. Here I'm releasing the pre-look of my next with the 'awe'some @prasanthvarma. Will be Launching the title logo on August 26th with all the other details." said Rajasekhar who also wished Chiranjeevi saying, "Chiranjeevi Garu,Many Many Happy Returns Of The Day! From My Team and Me."
Prashant Varma is currently busy with the works of the remake of Queen. Soon after its completion, the new project with Rajasekhar will hit the floors.