Bigg Boss Telugu Season 2 : August 22 Episode Highlights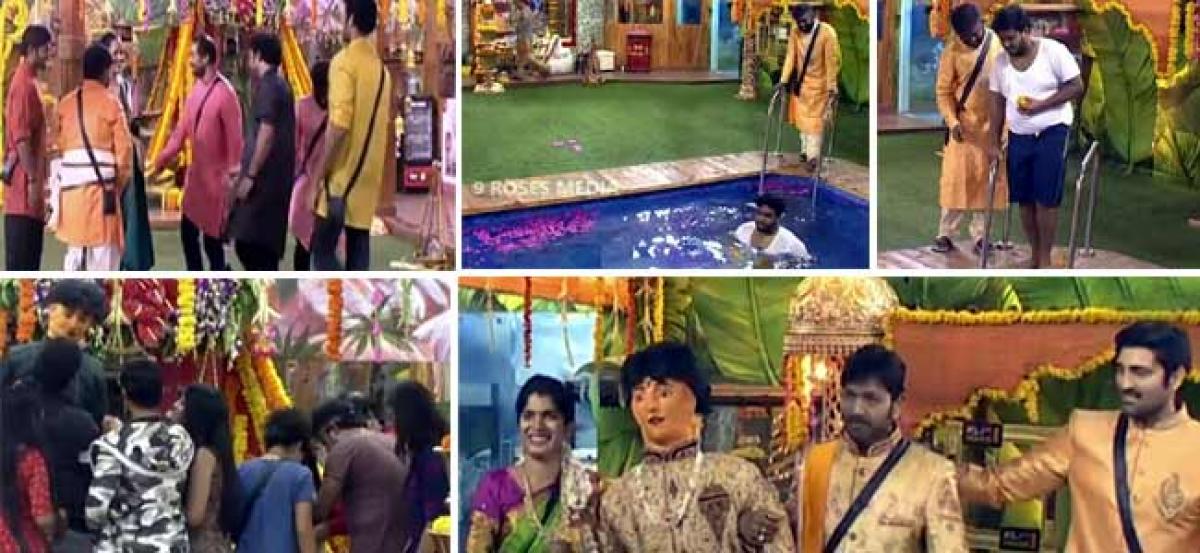 Highlights
The most boring episode was witnessed on Bigg Boss on Thursday So far, 73 episodes were completed successfully but the most boring episode was presented yesterday The wedding task is a big disappointment
The most boring episode was witnessed on Bigg Boss on Thursday. So far, 73 episodes were completed successfully but the most boring episode was presented yesterday. The wedding task is a big disappointment. The second phase of the wedding task began yesterday. All the housemates irritated the viewers with their meaningful and unnecessary overaction. We are sure that the show is going to generate low TRP's for the current week.
Anasuya's presence has changed nothing. She was in the house just for Mehendi function and there was no major purpose behind sending her to the house. She left the house very soon. The biggest comedy is the housemates literally trying to dominate each other as if they are performing an original wedding and everything was artificial in terms of the performances.
Bigg Boss gave secret tasks to Samrat and Roll Rida. They have to eat the sweets from sweet boxes in the postbox. They should convince Pooja Ramachandran for the wedding. They should kiss Geetha Madhuri. They should push Ganesh into the pool. They completed the secret tasks successfully but there was no drama in the house.
This week is evident that the organizers selected poor contestants for the TV show.
ALSO READ: Bigg Boss Telugu Season 2: August 21st Episode Highlights