Bigg Boss Telugu Season 2: August 29th Episode Highlights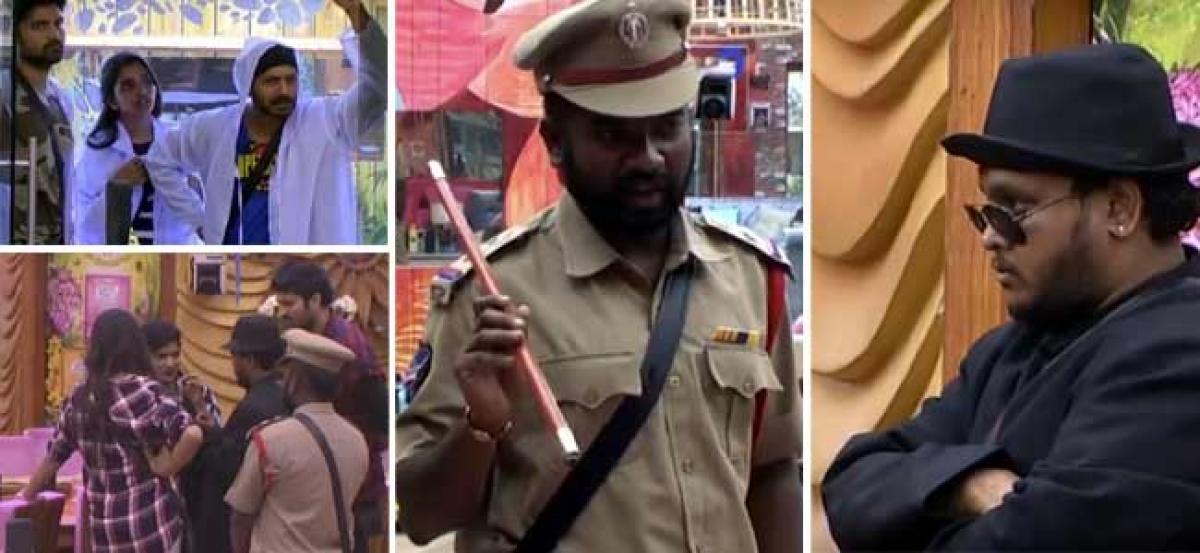 Highlights
In the current episode, Bigg Boss announced a new task where Ganesh played the role of a detective Geetha was seen as a murderer Roll Rida played the role of a cop The murder mystery will be solved by Ganesh and Roll
In the current episode, Bigg Boss announced a new task where Ganesh played the role of a detective. Geetha was seen as a murderer. Roll Rida played the role of a cop. The murder mystery will be solved by Ganesh and Roll.
Geetha Madhuri and Samrat relation in the house has become a sensation. There were discussions about the same in the house multiple times. Samrat already said that Geetha is like his sister. Geetha has got confused again with her behaviour with Samrat again. Geetha brought this discussion again in the house and tried to reach a closure.
In the luxury budget task. Bigg Boss asked the detective and police officer to find out the murderer in the house. As Geetha is a murdered, Bigg Boss assigned secret tasks to Geetha for the completion of the task. Geetha tried her best in completing the tasks as she can get a lot of benefits.
As part of the task, she went into an argument with Kaushal which started off well but ended bluntly. Everyone thought that Kaushal is on the wrong side but the argument clearly revealed that Geetha herself is confused. Later, she killed Kaushal and Shyamala who played the public in the task.
On the other side, Geetha is still maintaining her identity as a murderer in disguise while Ganesh and Roll are trying to find the murderer.
ALSO READ: Bigg Boss Telugu Season 2: August 28th Episode Highlights
Subscribed Failed...
Subscribed Successfully...