Lesser known facts in MAA Controversy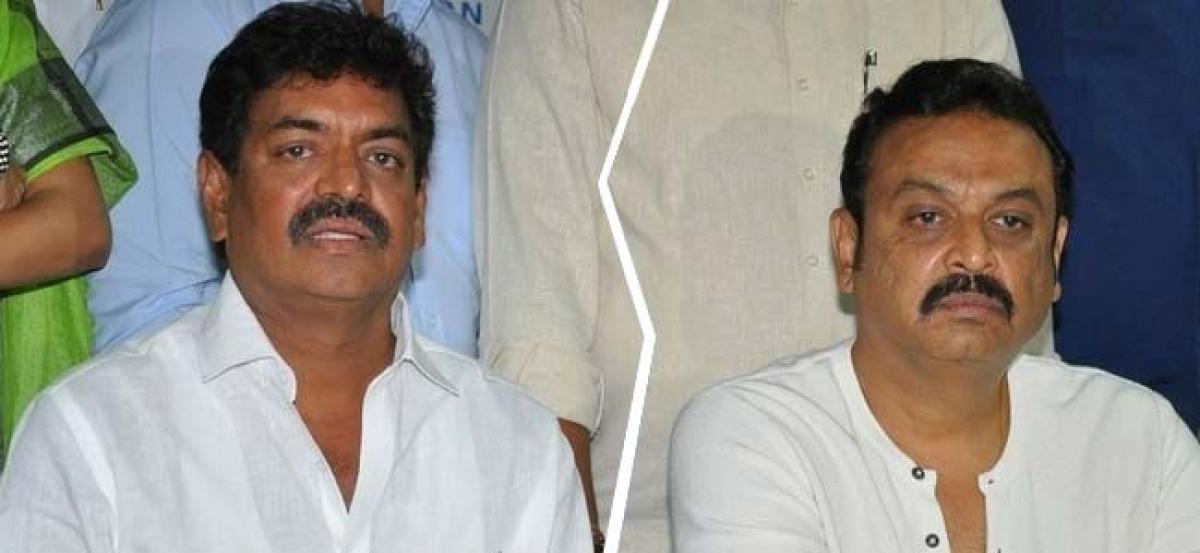 Highlights
The issue in Movie Artists Association MAA is becoming dirty day by day MAA general secretary Naresh commented that president Sivaji Raja and few more members misappropriated the funds collected from silver jubilee event that took place in Dallas USA on April 28th 2018
The issue in Movie Artists Association (MAA) is becoming dirty day by day. MAA general secretary Naresh commented that president Sivaji Raja and few more members misappropriated the funds collected from silver jubilee event that took place in Dallas (USA) on April 28th 2018.
Here are some of the details about the issue including the media leaks. Technically the comments of Naresh will be false. MAA and Shri Tirumala productions made an agreement related to the Dallas event fund of 1 Crore. As per the contract, Shri Tirumala productions have already paid 1 crore to MAA. No one can deny this as everyone signed unanimously. The Dallas event took place in April 2018 and the contract was signed even before April. Mr. Naresh and his team clearly know the terms and conditions.
MAA (Movie Artists Association) gave the contracted rights to an inexperienced team for such a prestigious event and that wrong step now led to the poor organization of Dallas event. Though there is the megastar and 30 other stars from Tollywood in the event, they failed to sell at least 1000 paid tickets including free tickets. After the event, only a little sponsorship money was left with the organizers. The transactions between Tirumala and Film Star events (a team which took the contract rights) are still a secret. Hence, the Dallas MAA Silver Jubilee ended up as a big disaster.
Organizing the second MAA event in New Jersey with Mahesh as chief guest was their responsibility. But it seems like Mahesh Babu is not interested to participate for the reasons best known to him. So Naresh's camp wants this event to be cancelled. For that, they tried to create a mess and stirred up a controversy through an English newspaper in August last week.
Tollywood stars wasted their valuable time and energy with the Dallas event. Now, the MAA team created a chaos which makes no sense.