Lukewarm response to police stories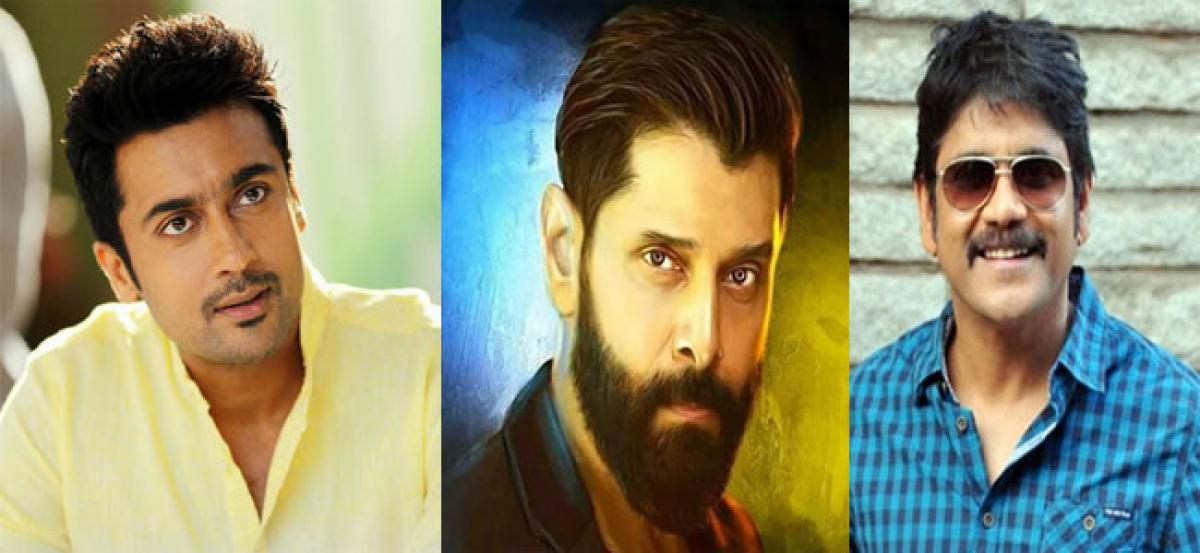 Highlights
With Vikrams muchhyped Swamy Square receiving a lukewarm response in two Telugu states and turning out to be a disaster, it looks like cop stories are no more a safe bet and big stars have to rethink about donning khaki uniform once again
With Vikram's much-hyped 'Swamy Square' receiving a lukewarm response in two Telugu states and turning out to be a disaster, it looks like cop stories are no more a safe bet and big stars have to re-think about donning khaki uniform once again. "Even cop stories demand novel plot but directors are trying to ride on the larger-than-life image of heroes and stitching up a few action scenes and songs and believe that it will pay dividends.
But they can't fool new-age audience with such mind less stuff," says distributor Vishnumurthy, who cites the bad run of 'Vikram's latest 'Swamy Square'. "This is best example of what not to do. May be, director Hari was bit overconfident and felt that he could pull off a winner with a wafer-thin plot riding on the charisma of Vikram but it backfired. It is high time for him and other filmmakers to introspect," he reasons.
Whereas, maverick director Ram Gopal Varma joined hands with seasoned star Nagarjuna. The much-hyped 'Officer' turned out to be a damp squib, despite boasting of a decent enough plot of police-against-police system. "It turned out to be a usual RGV movie with guns and gory and the Telugu audience couldn't relate to the happenings in Mumbai police department and the story of a monster cop.
It was a wasted effort," says distributor Ramakrishna who claims that only Balakrishna and Mahesh Babu had more hits as a cop. "Even Chiranjeevi couldn't pull off a police story in his career and Venkatesh struggled hard in this genre. Whereas, Dr Rajasekhar became a sought-after-cop after 'Ankusam' Of course, the tale of fearless cop demand stars with a larger-than-life image, but only few could win audience appreciation in Tollywood," adds Ramakrishna.
Another distributor Bharat Bushan reminds the massive success of 'Kakhi' starring Karthi in the lead role. "An upright cop chasing down dreaded dacoits armed with just a few finger prints was one of the most gripping and nail-biting films in recent times. Above all fiery performance of Karthi stood out. In fact, Karthi bounced back after a series of duds like 'Kashmora' and 'Cheliyaa'. But his brother and Tamil star Surya who wowed the audience as a dare-devil cop in 'Singham' lost his way and charisma in it's subsequent sequels to dent his happening career in two Telugu states," he concludes.