Pause in life is important, say Anupam, Rishi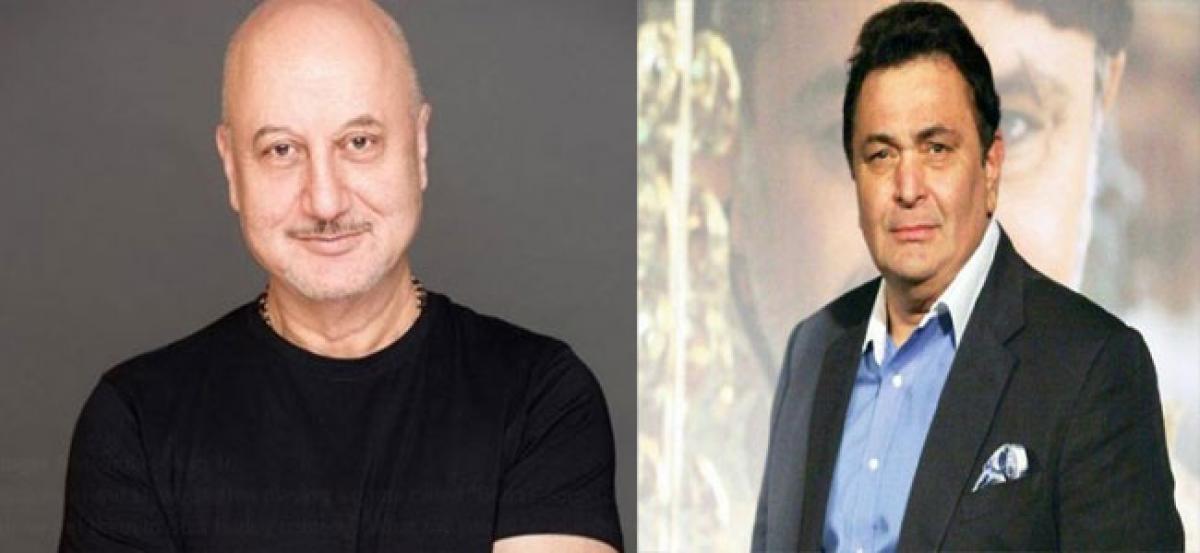 Highlights
Actor Anupam Kher, who met actor Rishi Kapoor in US, says the two discussed about India, New York, the magic of the movies and importance of a pause in life
Actor Anupam Kher, who met actor Rishi Kapoor in US, says the two discussed about India, New York, the magic of the movies and importance of a "pause" in life. Rishi, who is in the US for a medical treatment, shared a photograph of himself along with Anupam, whom he calls an old friend. He captioned the image: "New York, Manhattan. 'Kher-free' or is it 'Care-free' on Madison Avenue with colleague and old friend Anupam Kher this afternoon!"
Anupam replied: "Dearest Rishiji! It was so wonderful to meet you and spend some time on the streets of Manhattan. You are such a great and entertaining conversationalist. "Loved talking to you about India, New York, magic of movies and importance of a 'pause' in life. Achcha laga aapse milke (Felt good meeting you)." Anupam and Rishi have together worked in films like 'Eena Meena Deeka', 'Chandni', 'Shreemaan Aashique', 'Vijay' and 'Prem Granth'.
Subscribed Failed...
Subscribed Successfully...