Simmba Got Entertainment, Subject and Message Says Ashutosh Rana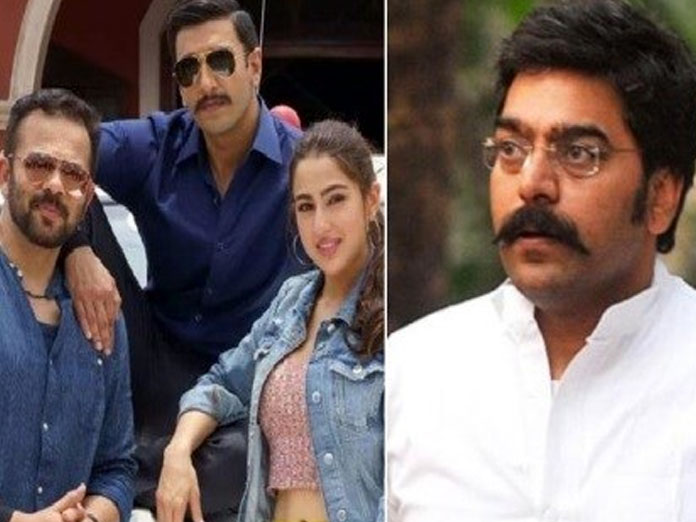 Highlights
Veteran actor Ashutosh Rana is over the moon as his latest release Simmba has accepted well by the audience and now the actor credits Rohit Shetty for making a complete package film
Veteran actor Ashutosh Rana is over the moon as his latest release Simmba has accepted well by the audience and now the actor credits Rohit Shetty for making a complete package film.
Talking about the success of the Simmba, Ashutosh Rana said, "Rohit Shetty directorial Simmba got all the things required out of a film, such as it got entertainment, message, and subject. And as Rohit always does, he has a specialty of presenting each and every character as a hero, doesn't matter if the character is for one scene or two or more, he does justice to that character"
"And the best thing about this film all the characters leave an impression on you and as a filmmaker, Rohit is skilled and tells a great tale. I am happy because it is the first film of my career which has made 250 Crore at box-office"
Rohit Shetty directorial Simmba, is a spin-off of the Singham franchise, the stars Ranveer Singh, Sara Ali Khan, and Sonu Sood, with Ajay Devgn reprising his role of Bajirao Singham.
Ashutosh Rana's character of Head Constable Nityanand Mohile has gelled well with fans and actor says he has always tried to do varied and different character portrayal.
He said, "As an actor, I have l always tried to perform different characters with a different temperament and once you do such varied character, you start to appreciate yourself, explore yourself and doesn't confine yourself into a type of image"
In 2018, Ashutosh Rana played three different characters of a lawyer, upper caste thakur and policemen in Mulk, Dhadak and Simmba, respectively.
He added, "So right from Dushman till Simmba, I have got different character each and every time. Last year, 2018, I did three films with three different characters, such as Mulk, Dhadhak and Simmba"