F2 - Two Days Collections Report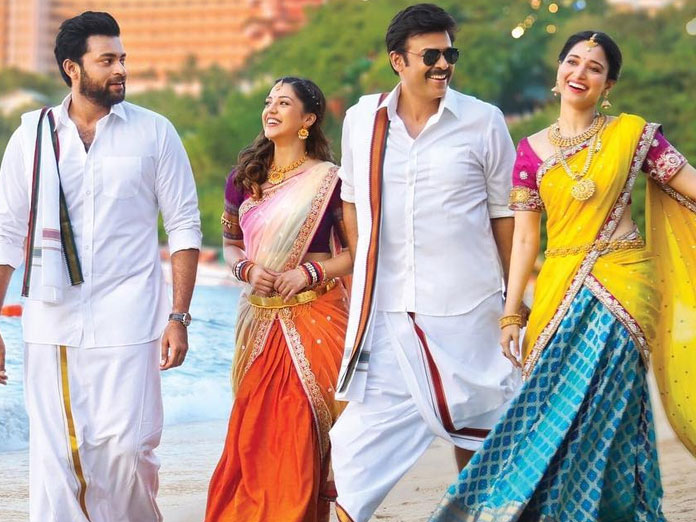 Highlights
Fun Frustration is the Telugu film that is dominating at the box office over the other three Telugu releases The film has Venkatesh, Varun Tej, Mehreen and Tamannah in the leads
Fun & Frustration is the Telugu film that is dominating at the box office over the other three Telugu releases. The film has Venkatesh, Varun Tej, Mehreen and Tamannah in the leads. The makers were happy with the huge collections on the first day of the release. On the first day, the film collected an amount of 4.20 Cr and the overall total on day2 is almost on par with a worth share of the first day by collecting 4.30 Cr.
The following is the area-wise breakdown of the film's collections in both the Telugu states.
Nizam: 3.31 Cr
Ceded: 1.06 Cr
UA: 1.10 Cr
Guntur: 0.79 Cr
East: 1.01 Cr
West: 0.79 Cr
Krishna: 0.81 Cr
Nellore: 0.29 Cr
Total: 9.16 Cr
The film made a whole amount of 9.16 crores in the Telugu states which is not at all bad.
ALSO READ: F2 First Day Box Office Collections Report