F2 To Cross Big Records at US Box-Office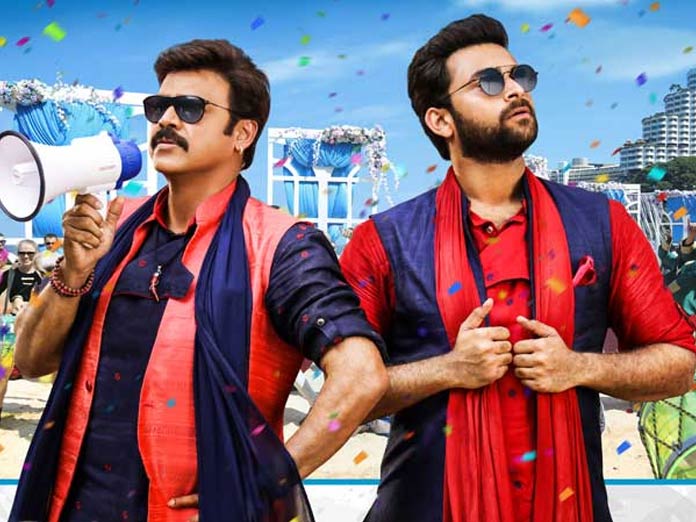 Highlights
Victory Venkatesh starring Fun Frustration is an exciting project at the USA box office No one expected that the film will emerge as the Sankranthi winner at the boxoffice As of Monday, the movie collected more than 1753M at the USA boxoffice The film is now aiming big to cross the records set up by the other movies at the boxoffice
Victory Venkatesh starring Fun & Frustration is an exciting project at the USA box office. No one expected that the film will emerge as the Sankranthi winner at the box-office. As of Monday, the movie collected more than 1.753M$ at the USA box-office. The film is now aiming big to cross the records set up by the other movies at the box-office.
The trade experts are predicting that, by the end of today, the movie would easily cross Arjun Reddy that has stood up at $1.78M and also Janatha Garage which stands with $1.8M. Also, by tomorrow end, the film will cross Aththarintiki Daredi which collected $1.89M. The film is emerging as a strong movie at the box-office, in terms of the collections.
Varun Tej, Tamannah and Mehreen were also part of the project. Anil Ravipudi directed the film and Dil Raju is the producer.