Akhil Akkineni's Mr Majnu - First Weekend Collections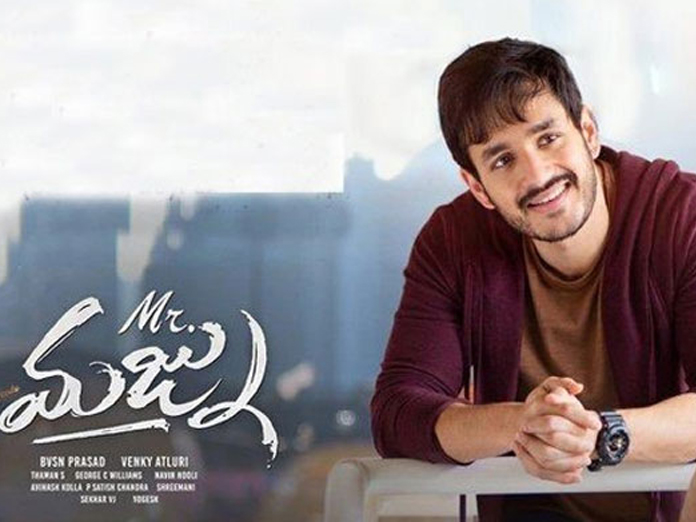 Highlights
Mr Majnu is an exciting project in recent times but it opened to mixed reviews at the boxoffice In the first weekend, the movie has opened to a worldwide distributor share of 920 Cr The films collections experienced a decline in the collections on the third day The total theatrical rights are valued at 2150 crores and it looks like the film might end up as a disaster
Mr. Majnu is an exciting project in recent times but it opened to mixed reviews at the box-office. In the first weekend, the movie has opened to a worldwide distributor share of 9.20 Cr. The film's collections experienced a decline in the collections on the third day. The total theatrical rights are valued at 21.50 crores and it looks like the film might end up as a disaster.
Here are the area wise shares for three days.
Nizam: 2.82 Cr
Ceded: 1.07 Cr
UA: 0.95 Cr
East: 0.49 Cr
Guntur: 0.86 Cr
Krishna: 0.58Cr
West: 0.37 Cr
Nellore: 0.24 Cr
AP/TS: 7.38 Cr
ROI: 1.10 Cr
Overseas: 0.75 Cr
Worldwide: 9.23 Cr
Directed by Venky Atkuri, the film is produced by BVSN Prasad under SVCC banner.
ALSO READ: 'Mr. Majnu' Latest Overseas Box Office Collections Report