F2 20 Days Box Office Collections Report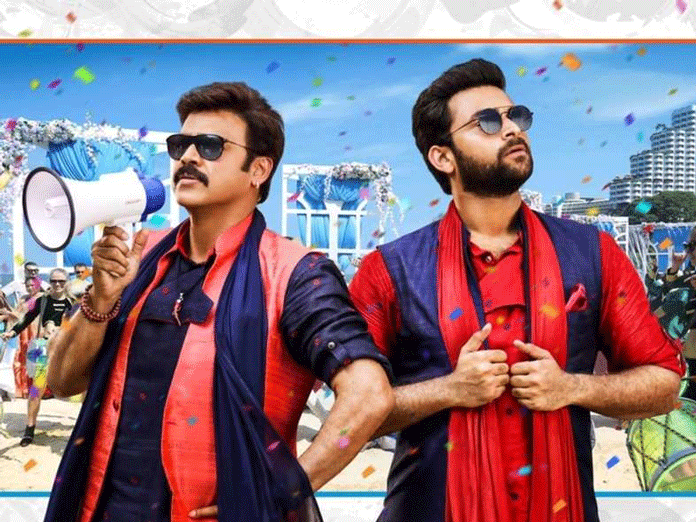 Highlights
F2 Fun Frustration successfully completed a run of 20 days at the box office Even after the 20 days, the film looks strong and solid at the boxoffice
F2 - Fun & Frustration successfully completed a run of 20 days at the box office. Even after the 20 days, the film looks strong and solid at the box-office. The movie collected 2.05 Cr share on the 20th day by taking the total share to 60.42 crores in Andhra Pradesh and Telangana states. F2 is the tenth movie that has surpassed this mark.
The following is the area-wise breakdown of the movie's shares in all the areas that the film released.
Nizam: 21.16 Cr
Ceded: 7.95 Cr
UA: 9.35 Cr
Krishna: 4.88 Cr
East: 6.39 Cr
Guntur: 5.22 Cr
West: 3.77 Cr
Nellore: 1.78 Cr
AP & TS: 60.42 Cr
ROI: 5.10 Cr
Overseas: 4.25 Cr
Worldwide: 74.42 Cr
Venkatesh, Varun Tej, Tamannah and Mehreen played the lead roles. Anil Ravipudi is the director of the film.