Abhay Has Been Interesting and Intriguing Says Kunal Khemu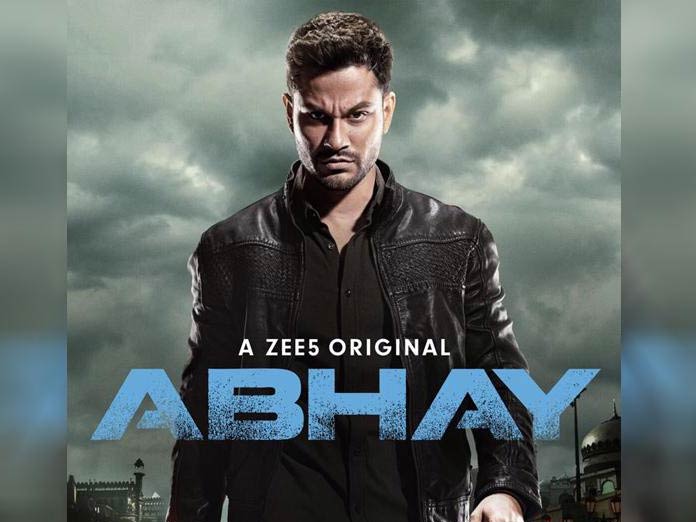 Highlights
Kunal Khemu says his debut crime webseries Abhay has been interesting and intriguing to play on screenActor Kunal Khemu was interacting with media for his forthcoming webseries Abhay with ZEE5 platform
Kunal Khemu says his debut crime web-series Abhay has been interesting and intriguing to play on screen.
Actor Kunal Khemu was interacting with media for his forthcoming web-series Abhay with ZEE5 platform.
Talking about the show, Kunal said, "It was very interesting and intriguing for me to live that part. I like the feedback I getting on the trailer. People are telling me that it reminded them of Kalyug days, but I have also been a big fan of shows based on crime and investigation"
"Usually crime and investigation shows is always to find out, who did it? In this series every episode brings a new crime, and what is special is that within first few minutes you'll know, who did it and how it was done, but the show is about how Abhay finds it and nails the criminals. And he has a life, which goes on as usual on the show but there is something new in every episode, a new crime, so it brings uniqueness and freshness to the show. The show brings true crimes in our country, so it was even more intriguing to play this part"
Based on real life crime stories, ZEE5 Original 'Abhay' marks the digital debut of Bollywood actor Kunal Kemmu, he plays the role of an investigative officer who juggles between dealing with his own personal life demons and solving puzzling murder mysteries.
ZEE5 will premiere a procedural format crime thriller 'Abhay' on 7th February. The eight-episode crime thriller will see the release of two episodes each month, disrupting the traditional binge viewing habit of content on OTT platforms.
Produced by B.P. Singh's (popularly known for the famous crime TV series CID) Fiction Factory Productions, the series marks the digital debut of popular actor Kunal Kemmu who essays the role of SP Abhay Pratap Singh.