KCR's and a host of other luminaries' alma mater yet to be accorded university status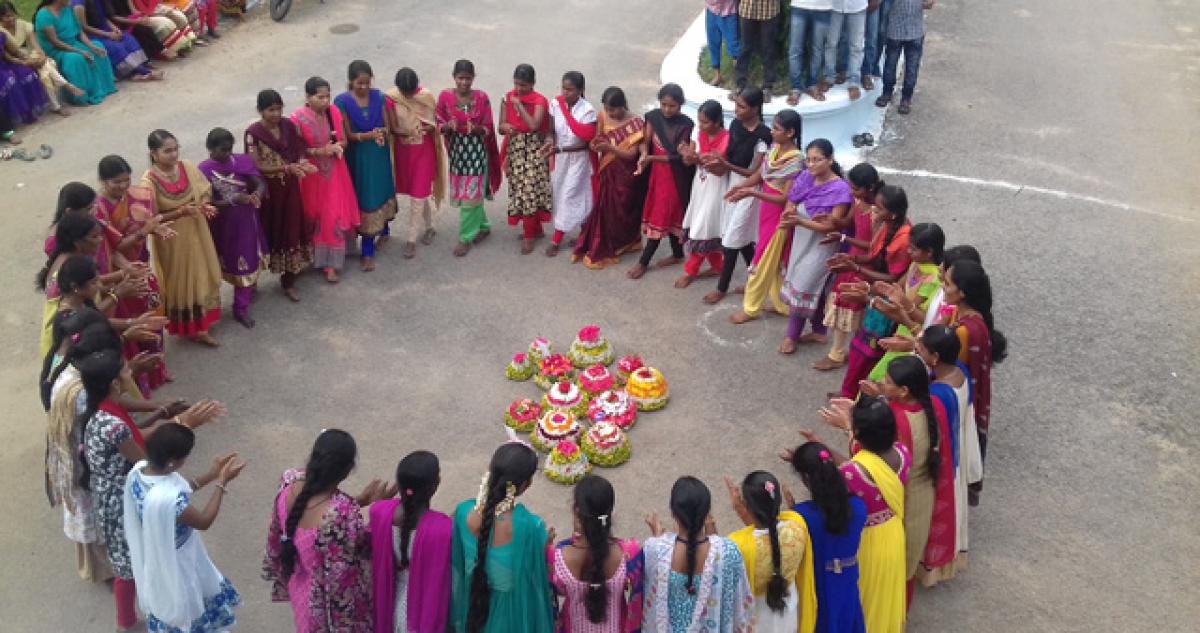 Highlights
An educational institution which was started with just 32 students in 1956 in a rice mill has become an autonomous degree college imparting education to thousands of students today.
Siddipet: An educational institution which was started with just 32 students in 1956 in a rice mill has become an autonomous degree college imparting education to thousands of students today. From igniting revolutionary ideas in the minds of students and acting as a torch-bearer to keep Telangana movement alive for six long decades, the college has produced some of the finest citizens who are serving as educationists, bureaucrats and people in top positions in various walks of life. Unfortunately, the institution's efforts to be upgraded as a University still seems like a distant dream, despite Chief Minister K Chandrashekar Rao himself being alumni of the College.
The Government Degree College in Siddipet has great historic significance due to many reasons. It was started as New Education Society (NES) in 1956 with BA and BSc programs. E Guruva Reddy, the first MLA of Siddipet, along with PV Rajeshwara Rao, Ghansiram and a few other political leaders and intellectuals started the initiative with a clear vision to develop Siddipet as an educational hub.
Though it was initially run from a rice mill near the Shanubheshwara temple, it was taken over by the Government of erstwhile Andhra Pradesh in 1960. In the year 1964, it was moved to a permanent campus where it currently stands tall as the Government Degree College with 69 old rooms still intact out of the total 100 rooms on campus.
In 2005, the institution had received NAAC B+ grade, which was upgraded to A grade in 2011. "Ours was the first college to get an A grade among colleges which were not located in the district headquarters then," said A Srinivas Reddy, Principal of the degree college with pride.
In 2014, the institution became autonomous with 11 conventional programs and six restructured programs. In recent times, the State government has been taking steps to improve fisheries on a large scale. It can be recalled that Fisheries, Botany and Zoology program was started in this college way back in 1979.
The campus of the autonomous institution is also being used to offer post-graduate programs of Osmania Universty PG College, Siddipet. There are currently PG programs offering MSc in Physics, Chemistry, Telugu, Botany, Zoology and a Master's degree in Mass Communication and Journalism.
Some of the stalwarts who have taught in the institution include Revolutionary writer Varavara Rao, former MLC and educationist Chukka Ramaiah, former DGP and First Chairman of Telangana State Tourism Development Corporation Pervaram Ramulu, and Nandi Awardee and Sahitya Academy Chairman Nandini Sidha Reddy.
Meesala Mallukarjun, who spearheaded the movement for separate statehood in Siddipet in 1969, Cultural Advisor to the government and former TTD executive officer KV Ramanachary, Ravinder, IPS officer, Darshanam and Gaddepelli Kishan, IFS officers and many other eminent people have graduated from this college.
Apart from these, the library records in the campus still contain signatures of Chief Minister K Chandrashekar Rao, when he had borrowed books on History of India, Telugu Literature, Political Philosophy, Indian polity, world history, essays, proverbs, history of Andhrites and so on, to read from it when he was pursuing BA in History, Telugu and Political Science (1972-1975) in this institution with roll number 264.
Once, the college had a chance to get upgraded to University status in 2014, when three government degree colleges (Adilabad, Kothagudem and Siddipet) under RUSA were given a choice to be upgraded into a University in addition to seeking funds for infrastructural development out of the seven components of UGC. This was because Khammam, Medak and Adilabad still had no Universities.
It was the then that Chief Minister YS Rajashekhara Reddy established universities in Palamur, Nalgonda and Nizamabad districts. The degree and PG colleges in Khammam and Adilabad districts are presently under the jurisdiction of Kakatiya University, while Medak is under the Osmania University, as there are no universities in these districts till date.
"Education is a state subject under the concurrent list. State government can pass legislation in the State assembly to establish Siddipet University as per the guidelines and regulations of University Grants Commission and seek recognition and funding under 2(f) and 12(b) of the UGC Act of 1956," commented G Gopal Reddy, UGC Member, who is also a retired Professor from Osmania University.
"Even in the case of Government Arts and Science College in Khammam which was started 40 years ago as a private college and then taken over by the government during 1987-88, no funding is coming from the UGC due to lack of follow-up from the management of the institution to get recognition under 2(f)/12(b)," he pointed-out.
Speaking to The Hans India here on Friday, Durgaprasad Anandam, Chief Librarian of the College, said that Siddipet Government Degree College has Pothana Library, one of the best libraries in the State of Telangana with around 50,000 books. He said that the students have access to scholarly works in National Library and Information Services with 1,25,000 e-books and 7,000 plus e-journals.
Students have access to national and international journals, thesis and dissertations of various Universities in the country, he added. He said that they also have an Online Public Access Catalogue where students can see bibliography details of all the books in the library which are stored in its database.
"Our college has the highest contingent of NCC and NSS volunteers who actively take part in various camps and social activities in and outside the campus," said K Prabhu, Director of Physical Education and NSS Program Officer from the college.
The college is quite active in conducting seminars and workshops on various topics with guest speakers coming from various esteemed educational institutions across the state and beyond. "Currently, the buildings for PG College and hostels for our students are being built in the premises of the degree college and we are expecting to get the constructions completed as soon as possible.
As the Siddipet Government Degree College and Osmania University PG College are housed on the same sprawling campus, time is ripe for merging both and upgrading the campus as Siddipet University," opined K Ram Mohan Rao, Principal, OU PG College, Siddipet, speaking to The Hans India.
It also needs to be mentioned that with special interest shown by Irrigation Minister T Harish Rao, the infrastructure of the stadium adjacent to the campus has been developed and this is another feather in the cap of the hopefully soon-to-be Siddipet University, where all-round development of students is not just a possibility, but a reality in the making.
By Vivek Bhoomi