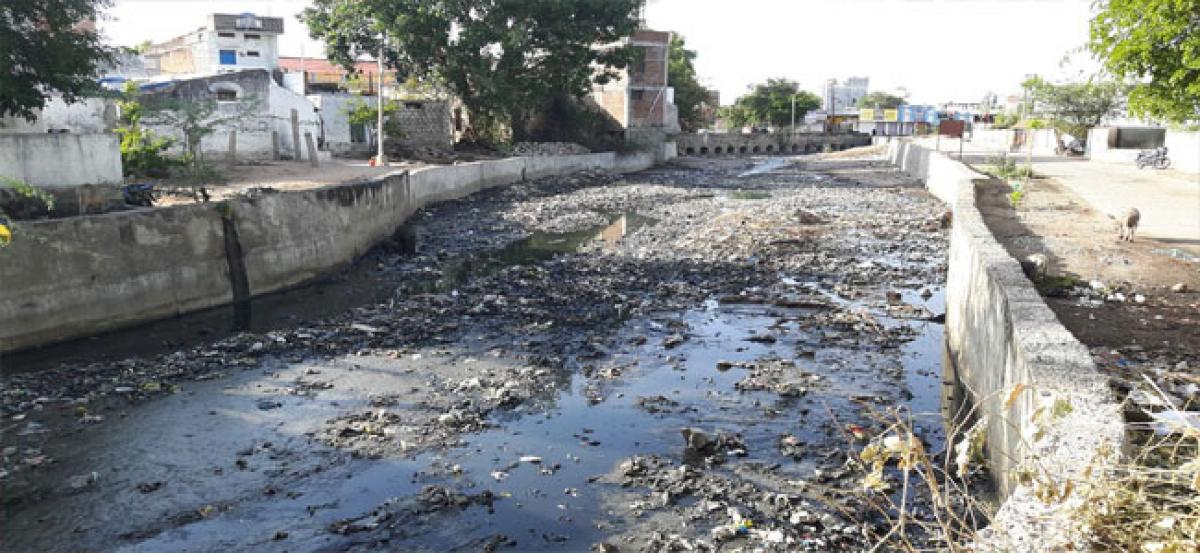 Highlights
Plans to earmark a dumpsite near Chityala here has been hanging fire for over a decade, ever since some villagers and farmers raised objections when the civic body initiated dump yard works on their land in 2007. The authorities, instead of working with the villagers and farmers to find an alternative site, chose the easier option: dump the dumpsite plan! Neither the civic body nor the revenue au
Wanaparthy: Plans to earmark a dumpsite near Chityala here has been hanging fire for over a decade, ever since some villagers and farmers raised objections when the civic body initiated dump yard works on their land in 2007. The authorities, instead of working with the villagers and farmers to find an alternative site, chose the easier option: dump the dumpsite plan!
Neither the civic body nor the revenue authorities have since paid attention to the crux of the issue with the result that the much-needed dump yard has not seen the light of the day.
Works did not progress beyond the basement that was laid before protests gained momentum initially. The erstwhile State government had allocated funds for the yard. The civic authorities, in a patently hasty step, acquired a pulverizer at a cost of Rs 6 lakh. The machine is now gathering dust at the office of the civic body here. Twenty-six wards in the town, with population of over one lakh, have about 12,500 homes and 1000 business establishments, generating over 40 metric tonnes of garbage per day on an average.
In the absence of a clearly marked dumpsite, municipal workers are disposing of the garbage in open places on the outskirts of the town and on the banks of a stream, watering down the objective of segregating dry and wet garbage and recycling it.
Disposal of garbage at open places continues unchecked, notwithstanding the fact that it is a health hazard for people, who run the risk of contracting respiratory diseases through inhalation of toxic gases.
Besides, people are at the risk of being exposed to harmful bacteria. It is high time the civic authorities shed their lethargy and paid special attention to management of sanitation in the town and strive for beautification of Wanaparthy.
By Sunukri Nagesh