Empowering self to gain the skill advantage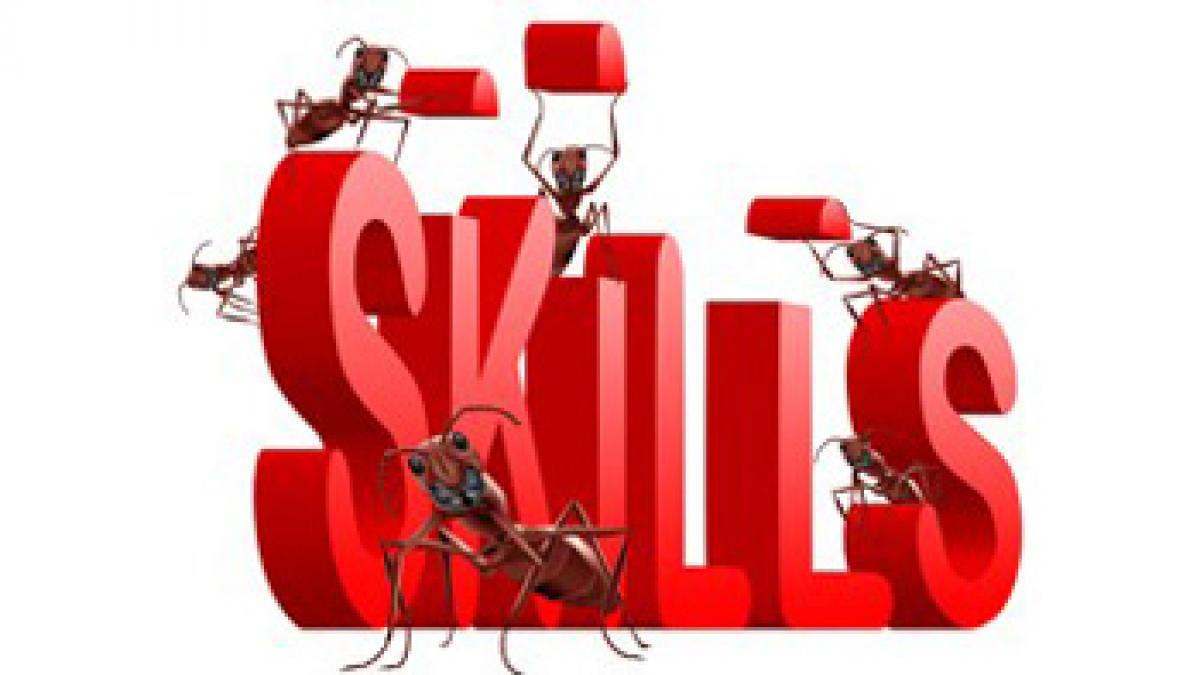 Highlights
Like millions of young boys from my generation, I also dreamt of becoming an engineer. The pattern was similar. I finished my Intermediate with Maths, Physics and Chemistry. And, I had spent a few months in Guntur, the only abode of coaching industry at that time. I could not secure a seat in engineering despite getting 994th rank in the entrance examination
Like millions of young boys from my generation, I also dreamt of becoming an engineer. The pattern was similar. I finished my Intermediate with Maths, Physics and Chemistry. And, I had spent a few months in Guntur, the only abode of coaching industry at that time. I could not secure a seat in engineering despite getting 994th rank in the entrance examination.
Today, it is not that difficult to get a seat in engineering considering the proliferation of colleges. But, I am speaking of 1980s. I tried again for the next two years. Meanwhile, I graduated in electronics. I still remember how I wept for days together, after I failed to get through the engineering entrance. But, believe me, in retrospect, I certainly have no regrets. On a more positive front, I am what I am only because I could not get a seat in engineering!
After, the vain bid to land up in an engineering college, the childhood literary flavour came to my rescue. Unlike many of my friends, I am fortunate to have settled in a career that I am interested in. Mind you, unlike many peers, I never compromised with the market compulsions.
Young boys and girls racing for engineering and medicine seat should realise that heavens won't fall if they miss it. I am an electronics graduate, a post graduate in journalism, a doctorate in political science and taught economics at Birla Institute of technology and Sciences (BITS). From my experience, I can reassure you that although the shift from electronics to economics is an arduous task, the journey is exciting, nonetheless.
Globalisation, liberalisation and privatisation of economy are increasingly making degrees rather irrelevant for jobs. People mocked at Rajiv Gandhi when he talked about delinking degrees from jobs in his education policy. But, without any policy prescription, the rapidly changing economy is creating a vibrant and hitherto unheard of job-landscape that hunts for talent rather than individuals armed with mere degrees.
This is not to undermine the importance of degrees but to underscore the significance of the latent skills that you possess.
Bill Gates, the founder of Microsoft, and a messiah for the aspiring generation exalting the world to do business at the speed of thought, remarked that he was never a gold medalist from any university but gold medalists of the world's best universities work under him. Mind you, he has not denigrated the importance of academic performance.
As one philosopher said, theory is that which emerges out of practice and enriches the practice. Therefore, skills and academics should be dovetailed. The Confederation of Indian Industry (CII) in its India Skills report 2016 states, "In this era of knowledge-based economy, skilled and employment ready manpower is utmost important."
But, "Currently, it is estimated that only 2.3 per cent of the workforce in India has undergone formal skill training as compared to 68 per cent in the UK, 75 per cent in Germany, 52 per cent in the USA, 80 per cent in Japan and 96 per cent in South Korea. Large sections of the educated workforce have little or no job skills, making them largely unemployable."
The fast changing economic landscape redraws the contours of skill market. Certain skills become redundant while demands for new ones have risen phenomenally. Today's youth have to reorient themselves to the changing demands of skill market to be employable.
For instance, new jobs are getting generated in e-commerce, energy, core engineering, retail, hospitality and banking; but there are not enough "skilled" people around. The chief of L&T in an interview said that his company is unable to get bright and brilliant engineering graduates as the talent is shifting to Information Technology and Information Technology Enabled Services, IT & ITES.
Therefore, India's problem is not unemployment as many think but a dearth of 'skilled' applicants. It implies that, although you may be good at anything, you should be extremely good at something for getting a professional look-in. Skilling is for respect, confidence, livelihood, self-employment and better remuneration, apart from jobs. The most important question that a candidate faces once he/she is ready to join the job market is "Am I job-ready?"
With a course curriculum, which is yet to be attuned to the needs of employers, it gets increasingly difficult for the job seekers to understand their readiness or absence of it. Nor are they aware of the areas they need to improve so as to boost their credentials, says India Skills report 2016.
Apart from the domain knowledge, there are other skills, which are of high relevance to employers while hiring a candidate. They include communication skills, computer skills, numerical and logical abilities and behavioural traits like learning agility, adaptability and inter-personal skills.
It is only on honing these skills and the technical and theoretical knowledge they have gained that the candidates will acquire a potential where the employer will be more than happy to take them on-board. This is the governing rule that is prevalent. Acquisition of skills should be a life-long mission. Constant upgrading of skills is essential not only to survive but advance in one's career. Multi-tasking and multi-dimensional skills empower the youth for better employability.
Interested in blogging for thehansindia.com? We will be happy to have you on board as a blogger.