Rajan's right take on DeMon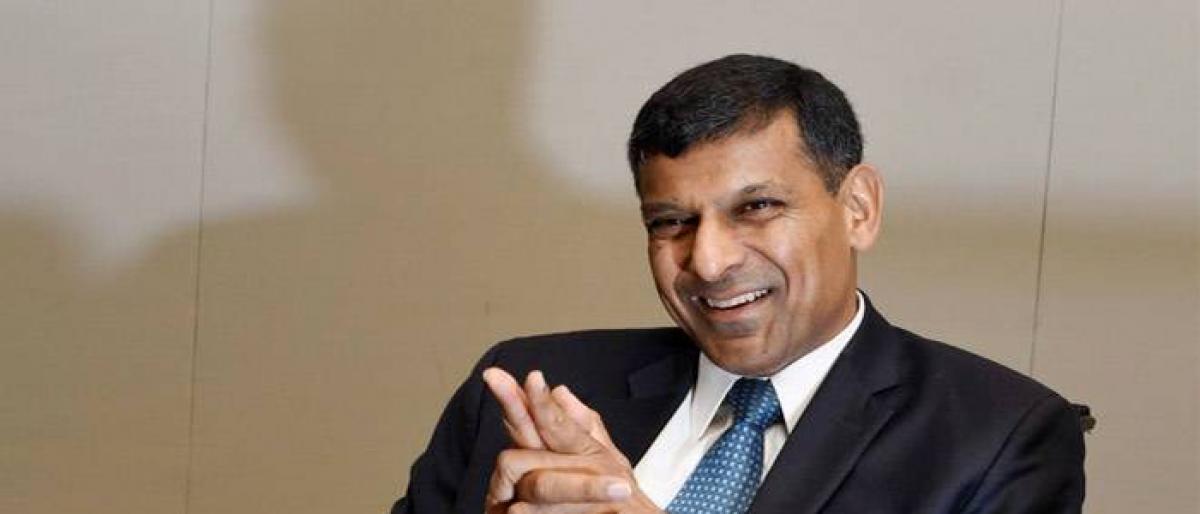 Highlights
Curiously, raging debate on demonetisation fails to subside even after two years have passed since the illadvised move was foisted on the country on the night of November 8, 2016 On that fateful day, Prime Minister Narendra Modi took to television screens and announced his governments decision to scrap highvalue currency notes of Rs 500 and Rs 1,000 denominations which accounted for more than
Curiously, raging debate on demonetisation fails to subside even after two years have passed since the ill-advised move was foisted on the country on the night of November 8, 2016. On that fateful day, Prime Minister Narendra Modi took to television screens and announced his government's decision to scrap high-value currency notes of Rs 500 and Rs 1,000 denominations which accounted for more than 80 per cent of the currency in circulation at that point of time.
Even as the Central government and its Ministers hailed the move as a historic initiative that would curb terrorism and what not, it was chaos on the streets and at the banks as people found it a Herculean task to lay their hands on a few new currency notes. The Modi government steadfastly defended its move, saying a significant chunk of banned currency would not find its way into banks as it was unaccounted for.
Proving its claims wrong, 99.3 per cent of banned notes knocked at the doors of banks, leaving even naysayers in shock. The Central government tried to change the whole narrative by focusing on digital transactions. But that remained transitory in nature as people went back to their old ways of cash payments once availability of currency increased.
To put it bluntly, note ban is quack-like prescription for curing or curbing corruption and tax evasion that generate major chunk of black money in India. The results will obviously be like what happens when a quack treats cancer-like diseases. The moot question, however, is why the Modi government opted for quackery treatment for weeding out ill-gotten wealth when it has well-versed and specialist doctors in economy at its disposal.
As if this bungling was not enough, the Central government went for the implementation of Goods & Services Tax (GST), on July 1, 2017, even before the economy could fully recover from the shock of demonetisation. Though a good move that led to uniform taxation across the country, GST hit the economy hard as the government implemented it hurriedly and without proper preparation.

Against this backdrop, former RBI Governor Raghuram Rajan's recent observations describing demonetisation (DeMo) and GST as twin blows that held back Indian economy, are not far from truth. In his address at the University of California in Berkley, US, last week, Rajan who reportedly opposed demonetisation during his tenure as RBI chief said: "The two successive shocks of demonetisation and GST had a serious impact on growth in India. Growth has fallen off interestingly at a time when growth in the global economy has been peaking up".
Rajan, a globally-renowned economist who correctly predicted 2008 global recession, also underlined the need for India to clock much higher economic growth than the current seven per cent to provide jobs for millions who are joining the country's workforce every year. But India can register higher economic growth only when the Central government refrain from taking hasty decisions like demonetisation and GST. It's time for the Modi government to stop defending ill-advised note ban and start viable initiatives to put economy back on a higher growth track.