Decoding the 2018 teacher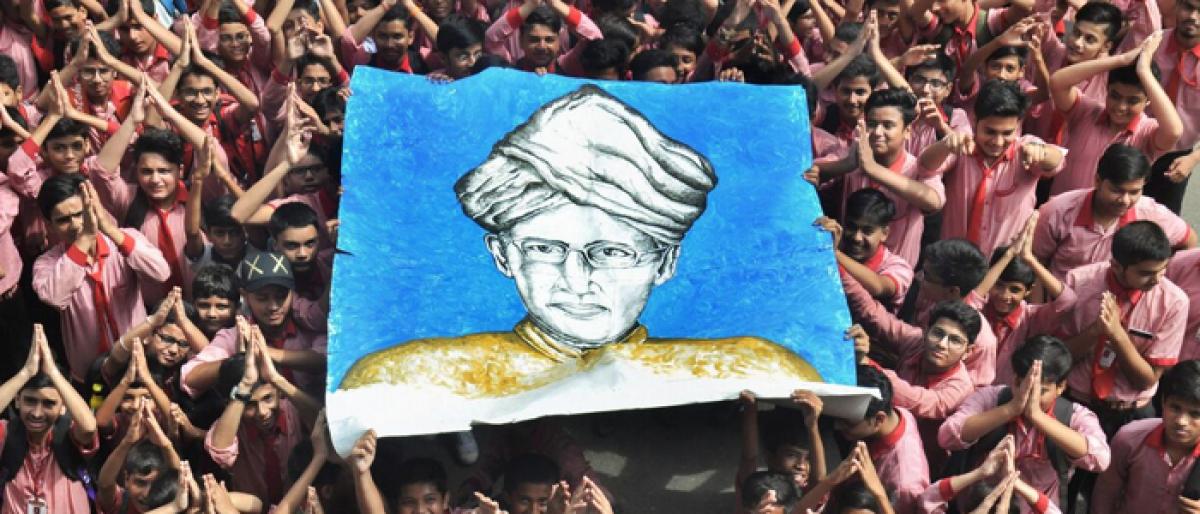 Highlights
Recent findings from a Cuemath study of over 3000 teachers in India reveals that there has been an upswing in the number of millennials opting for a career as an educator, especially by the workforce in corporate jobs
​Hyderabad: Recent findings from a Cuemath study of over 3000 teachers in India reveals that there has been an upswing in the number of millennials opting for a career as an educator, especially by the workforce in corporate jobs.
Millennials are increasingly saying goodbye to their high-flying corporate jobs and taking the teaching route to utilize their skills and impart knowledge to young students.
According to the analysis, 50 per cent of the teachers come from experience in a corporate job. The data further reveals that over 58 per centof teachers fall in the 20-35 year age bracket, a drastic change from the scenario a decade ago.
The study also shows a majority of the teachers list ME / M. Tech / M. Com / MBA / PhD as either their first or highest qualification (53%) followed by BE / B.Tech / B.Sc(44%).
"A lot of working professionals are turning to teaching today because of the satisfaction teaching as a career can offer. In fact, in our study, a mere 3% of the teachers actually chose to do a B.Ed initially, reflecting how teaching might not have been their plan A but is a career of a choice today," said Manan Khurma, Founder & CEO, Cuemath.
He added, "I have been teachingfor over 15 years now and having personally taught over 10,000 children, I believe that the need to create an impactful curriculum and introduce a new way of teaching has never been greater."
The millennial workforce returning to the classrooms brings with them the realities common to their generation, such as flexible learner-centered models.
These teachers are more likely to support situations that allow students to pace their learning outcomes. From convincing parents about experiential learning to encouraging them to think beyond marks, they are doing it all to help kids build a strong foundation.