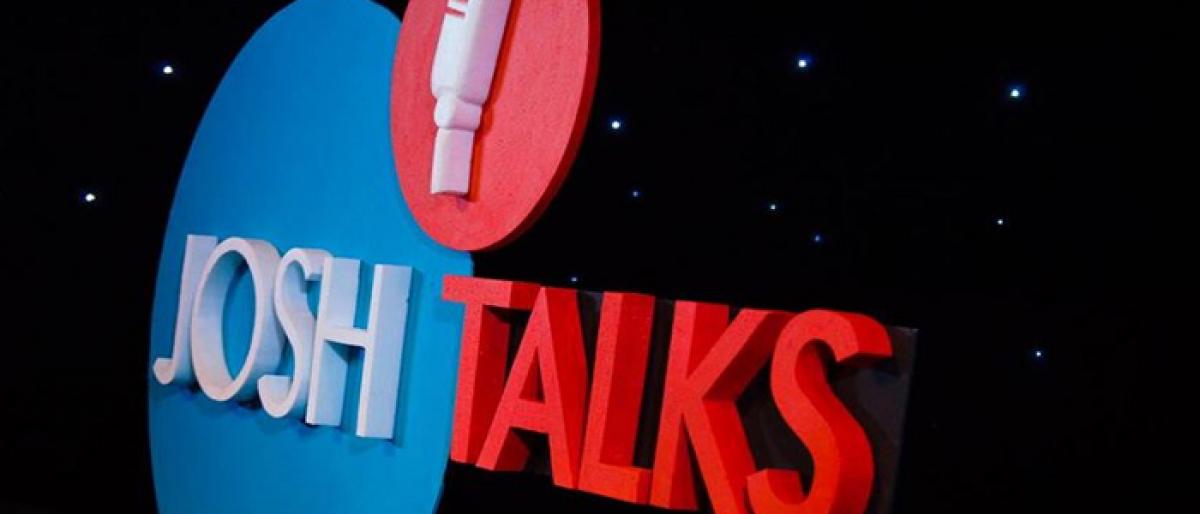 Highlights
One of the most important factors in the success of a startup or transforming any idea into impact is the mindset of its founders, leaders, and team, particularly it drives how they pivot through failure, learn from disruption, innovate through challenges, and boldly create a new future, observed by some of the startup founders in city during the Josh Talks conducted by GITAM Centre for Incuba
Visakhapatnam: One of the most important factors in the success of a start-up or transforming any idea into impact is the mindset of its founders, leaders, and team, particularly it drives how they pivot through failure, learn from disruption, innovate through challenges, and boldly create a new future, observed by some of the start-up founders in city during the "Josh Talks" conducted by GITAM Centre for Incubation and Entrepreneurship Development (GCIED) cell on Thursday. Over 200 students engaged in these thought-provoking discussions.
G. Anil Chowdary, founder of Green Wave Environmental Solutions explained how standing out from the crowd and identifying the market was crucial for any start-up to be able to generate revenue. He found that more start-ups fail based on execution, personality and leadership challenges than technical or strategy.
Pavan Reddy, founder of Yantranet shares insights on how great innovators and entrepreneurs think differently, and simple tools anyone can apply to be more agile, creative, and resilient in the face of the roller-coaster journey of transforming promising ideas into reality. He explained how his start-up works particularly with highly scalable secure and flexible cloud or on premise-based IOT Platform.
Shyam Mantha , Founder of SHMedics expressed his satisfaction while running his start-up for senior citizens. He informed that SHMedic is lifestyle and wellness Management Company for parents of NRIs. He briefed that his company takes care of NRI parents who are worrying about their parent's health and other requirements.
Speakers from various start-ups particularly from Localwire, Spontom, Yatranet, Plot17, Stardust Adventures also shared their experiences during Josh Talks. While inaugurating the workshop GITAM Institute of Technology Principal Prof. K. Lakshmiprasad said that entrepreneurs need the right knowledge and guidance to do better. He pointed out the three skills such as initiation, innovation and risk tacking ability which is needed to the young entrepreneurs to initiate a business.
GCIED faculty Coordinator Prof. Ravishankar said that the main objective of workshop is to create a platform for Self-employment, Promote Innovation Incubation and Entrepreneurial skill through budding entrepreneurs.