SVES shapes future of thousands of students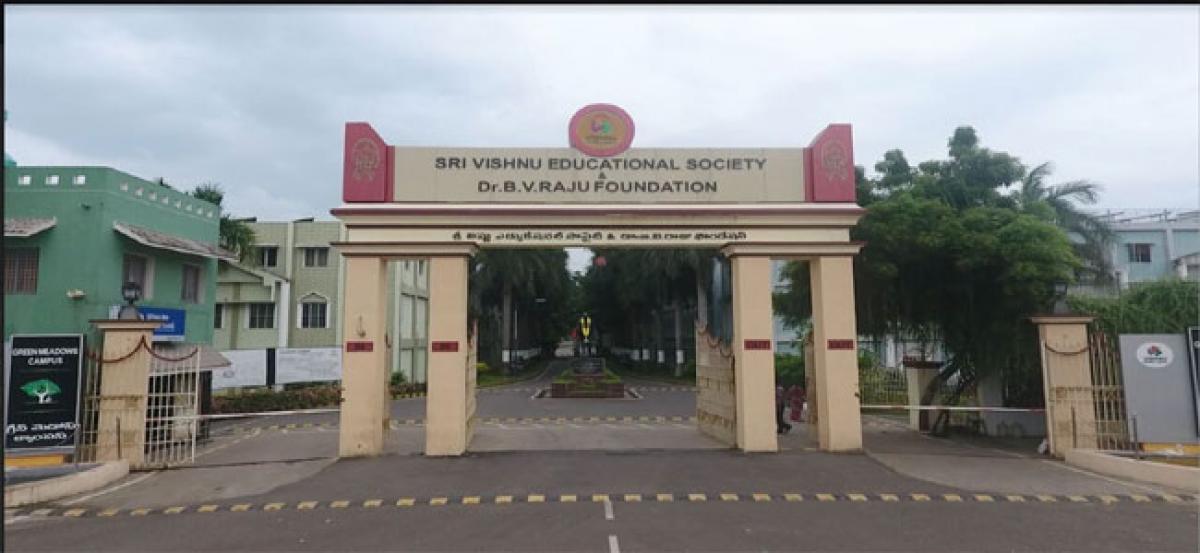 Highlights
Sri Vishnu Educational Society is striving for continuous improvement in the field of education and is committed to delivering world class education in various fields to students coming from different backgrounds The various colleges and institutions established by the society are playing a vital role in moulding and shaping the future of thousands of students year after year
Hyderabad: Sri Vishnu Educational Society is striving for continuous improvement in the field of education and is committed to delivering world class education in various fields to students coming from different backgrounds. The various colleges and institutions established by the society are playing a vital role in moulding and shaping the future of thousands of students year after year. The Society today is committed to further develop these thriving and flourishing institutes by upgrading infrastructure facilities, amenities and teaching standards.
Colleges established by Vishnu Society are located in four campuses-Green Meadows Campus in Bhimavaram, Orchard Park located in Narsapur, Medak, Valley Vista campus in Nizampet, Hyderabad and Lake View campus in Aziznagar, near Moinabad in Telangana. Green Meadows consists of Sri Vishnu College of Engineering for Women (established in 2001), Vishnu Institute of Technology (established in 2008), Vishnu Dental College and Hospital (2001), Sri Vishnu College of Pharmacy (SVCP-established in 1997) and Sri Vishnu School (2003). It also houses Smt.B Seetha Polytechnic College that was first established in 1992.
The Orchard Park comprises of B V Raju Institute of Technology (BVRIT-established in 1997), Vishnu Institute of Pharmaceutical Education and Research (VIPER) and Vishnu Public School. Viper was inaugurated by former President of India Dr APJ Abdul Kalam in 2007. The Valley Vista campus in Nizampet, Hyderabad houses BVRIT Hyderabad College of Engineering for Women. It was established in 2012. BVRIT-Hyderabad is the second Engineering College for women from Sri Vishnu Educational Society.