Annual convocation held at IIT-Roorkee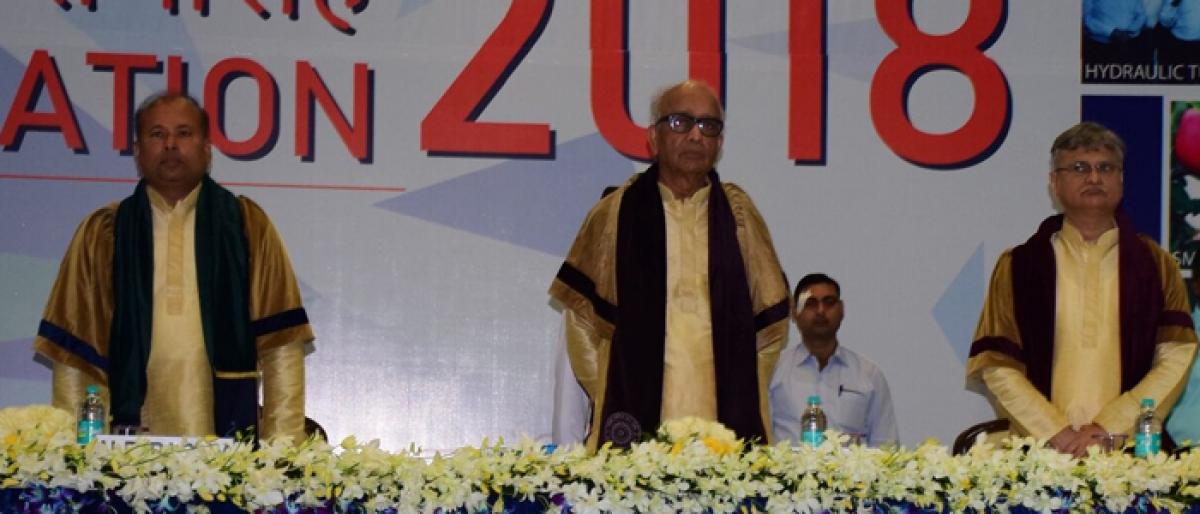 Highlights
The Annual Convocation of the Indian Institute of Technology Roorkee IITRoorkee was held recently The Chief Guest was Prof Subra Suresh, President of the Nanyang Technological University, Singapore
​Hyderabad: The Annual Convocation of the Indian Institute of Technology Roorkee (IIT-Roorkee) was held recently. The Chief Guest was Prof Subra Suresh, President of the Nanyang Technological University, Singapore.
Undergraduate students and Masters and PhD students received their degrees on this occasion . A total of 2,026 degrees were awarded out of which 1077 (797 Male and 280 Female) Masters and PhD students received their degrees today. A large number of parents attended the function.
In his welcome address, Prof A K Chaturvedi, Director, IIT-Roorkee, highlighted the improvement in the Institute's rank in all the major rankings. "In the Global Times Higher education rankings, IIT-Roorkee moved from the 500-600 bands to 400-500 bands. Our rank improved by 50 positions in the QS rankings.
Most significantly, IIT-Roorkee was ranked first among the IITs in terms of the number of citations per faculty." Another key initiative was the number of start-ups associated with TIDES reaching 22, of which 16 were offered incubation. To avail better access of the NCR ecosystem, TIDES started an extension centre in Greater Noida."
Addressing the students, the Chief Guest, RC Bhargava, Chairman, Maruti Suzuki India Ltd spoke about manufacturing in India and the role of innovation by technologists. He also highlighted the role of partnerships and developing technologies to enable this.
"Besides building trust with Government and the people, industrial leaders also have to develop technology that would enable Indian industry to have the competitive edge in the future. All of you who are passing out from this great Institute today have the opportunity to take part in this nation building activity. I would urge you to use your skills and knowledge and work in the manufacturing sector."