Gauging the mood of Hyderabad voter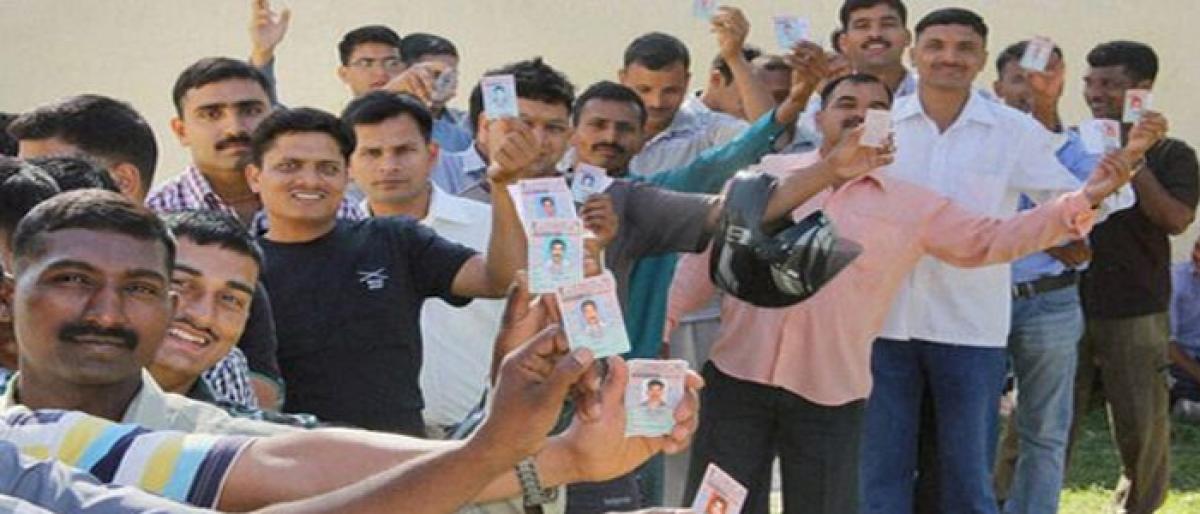 Highlights
Students of Department of Journalism and Mass Communication, Osmania University, recently undertook a survey to assess the mood of the voter in four Assembly segments bordering the University campus Amberpet, Musheerabad, Secunderabad and Uppal
​Hyderabad: Students of Department of Journalism and Mass Communication, Osmania University, recently undertook a survey to assess the mood of the voter in four Assembly segments bordering the University campus — Amberpet, Musheerabad, Secunderabad and Uppal.
This survey was a part of the curriculum and a learning exercise on election reporting and is certainly not a representative of the prevailing electoral situation in these constituencies or in the city in general. While one should restrain from drawing any broad inferences from the survey it helps in decoding the signals emanating from the electoral arena to an extent.
The survey revealed an undercurrent of voter apathy that is characteristic of an urban voter especially among the middle classes who are generally cynical of the political system. Majority of the voters were unappreciative of the necessity for premature dissolution of state Assembly. But they said it would not, in any way, impact their voting choices.
Some key findings which were made were:
There is a general sense of satisfaction on the performance of the ruling Telangana Rashtra Samiti government with an anti-incumbency sentiment prevailing in certain sections of society. The levels of satisfaction and dissatisfaction with the government performance vary from constituency to constituency and diverse strata of the society depending upon the local issues and the concrete political climate prevailing in that Assembly segment.
Opinion varies among beneficiaries and non beneficiaries on the Government's welfare schemes. Aasara pensions and Kalyana Lakshmi / Shadi Mubarak schemes seem to be more popular welfare schemes. Even the non-beneficiaries appreciated these schemes, given the sentiment associated with marriage. Non beneficiaries of any targeted welfare schemes expressed unhappiness over the quality of local governance and the unresolved civic issues.
However, performance of the government alone is not the only decisive factor that is likely defining the people's mandate. The feedback of the people towards the incumbent MLA and the relative strengths of individual candidates will go a long way in shaping the voters' choices. This trend is noticed in certain constituencies held by popular opposition MLAs, where the state government still enjoys favourable response.
The voters are generally happy over the improved power situation and the maintenance of the law and order in the city. But they expressed dissatisfaction over bad condition of local roads.