Panel discussion on School Bag Policy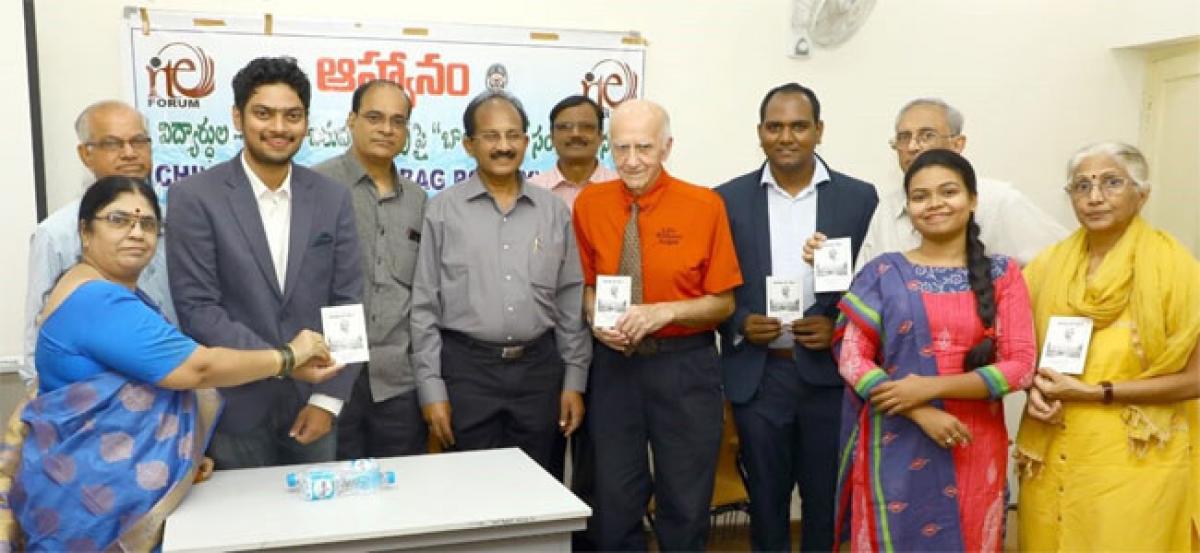 Highlights
The Japanese centre in Andhra University hosted a panel discussion regarding the School bag Policy The session started with book launch of Poetical Soft Skills authored by Krishnaveer Abhishek Challa, Soft Skills trainer and K Shanthi, President of linguistics research society on Saturday
Visakhapatnam: The Japanese centre in Andhra University hosted a panel discussion regarding the "School bag Policy". The session started with book launch of 'Poetical Soft Skills' authored by Krishnaveer Abhishek Challa, Soft Skills trainer and K Shanthi, President of linguistics research society on Saturday.
All Panelists opined that the book very much complemented the discussion of the day as it is light and easily understood by everyone especially kids. In the discussion, Dean Van Leuven, Founder of World Emotional Literacy League was of an opinion that schools should be more providing and emotionally more understanding and sympathetic with the student problems. He said the Schools should provide proper locker system and curriculums should be corrected to avoid over baggage to the students.
Prof Ramamohan Rao, Principal of college of Arts and Commerce, said that the basic teaching and methodology has a lot to be worked upon and improved and only then will there be a real solution to excess school baggage issues the children and facing. Prof D V R Murthy, Director of Japan Information Study Centre, E A S Sharma-retired IAS officer, Gopikrishna, MD of Centre for International Admissions and Visas, Narava Prakasa Rao and many others too have taken part in the panel discussion enthusiastically.