Scientific inventions attract Nalanda students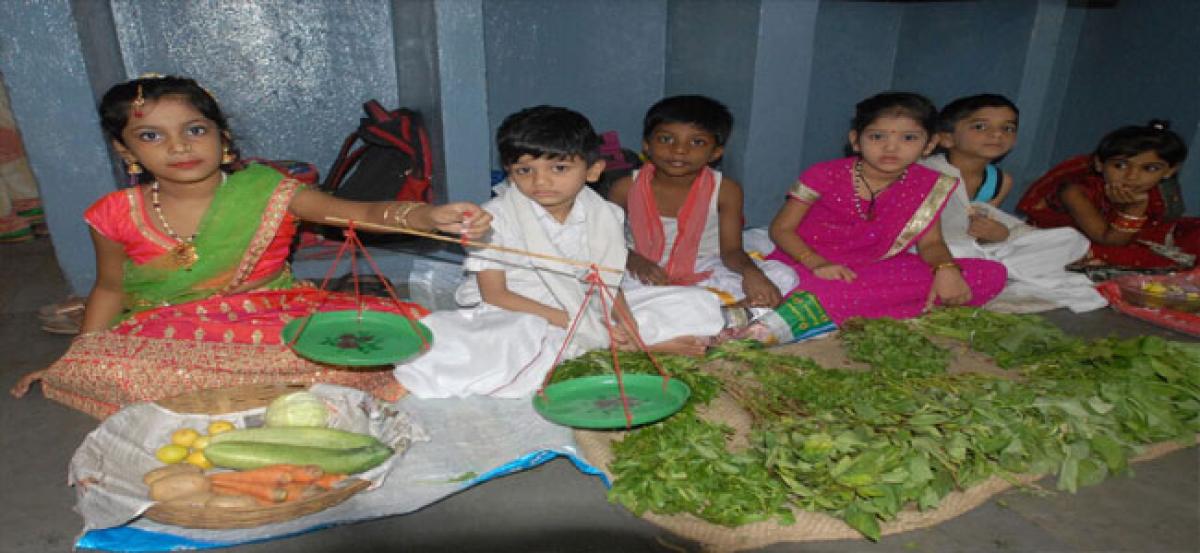 Highlights
Edutainment Science Fair that showcased innovative projects conceptualised and developed by tenth standard students of Nalanda Educational Institutions in tune with the key for any innovation or invention is imagination moraleboosting observation made by Manthena Suryanarayana Raju Chairman of the Group
Hyderabad: Edutainment "Science Fair" that showcased innovative projects conceptualised and developed by tenth standard students of Nalanda Educational Institutions in tune with 'the key for any innovation or invention is imagination' morale-boosting observation made by Manthena Suryanarayana Raju Chairman of the Group. He was speaking after inaugurating the day-long fair here on Saturday amid thunderous applause.
The science fair, which included live demonstrations by the 'creators', was an occasion in which the students drew wholehearted appreciation from the management, faculty and parents, who were all present in large numbers at the Nalanda Auditorium in the institute's Vengalrao Nagar, SR Nagar, campus from 11am. The technical brilliance of Nalanda students was such that they unveiled highly resourceful products like 3D Printer, Quad Copter Drone, Holographic Images, Laser Security and Tesla Coil (Wireless Energy).
From among several exhibits the one that stood out was the 3D printer, which makes a solid 3 dimensional product from a digital file. It can print complex shapes using little material into any modern manufacturing and engineering! M Srinivas Raju, Vice-Chairman, Nalanda Educational Institutions, set the tempo for the students, whose academic performance he praised and stated 'today's pioneering students from here will develop into world leaders, given their relentless pursuit for innovation and constant quest to maintain quality'.
Words of motivation also came from their Academic Director Ankathi Narsimha Sudarshan Rao, and CEO Surya Manthena. Much to the delight of the management and guardians, the enthusiastic students assured that they would continue to excel in science and bring laurels to Nalanda Educational Institutions with their 'inventions.' The Science Fair was such an occasion that everyone was a winner.