YIF - Ashoka University admissions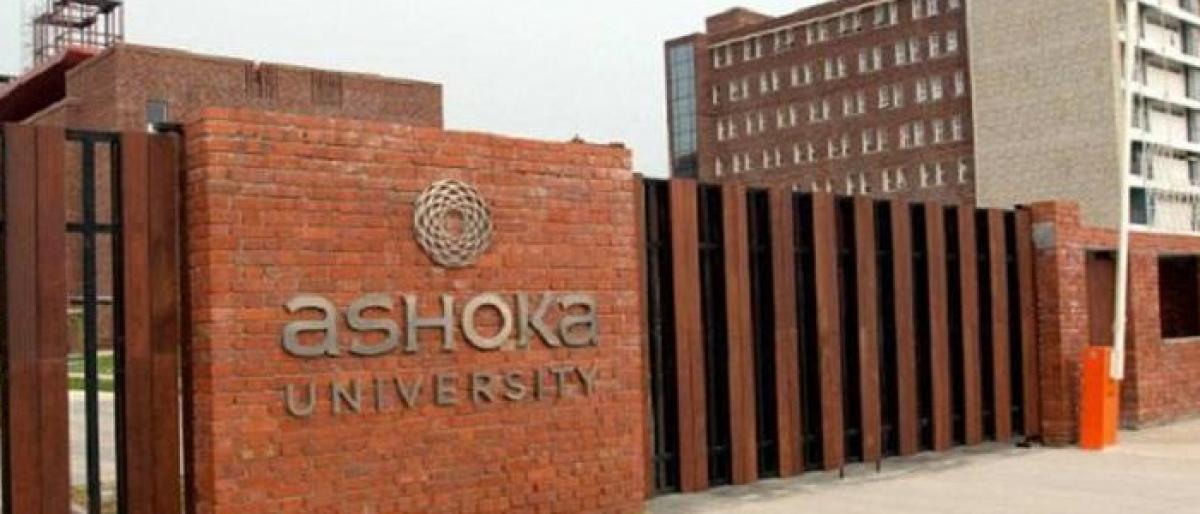 Highlights
The Young India Fellowship YIF, a oneyear postgraduate programme in Liberal Studies at Ashoka University, invites applications for the class of 201920 Launched in 2011, this unique programme has become one of the most soughtafter programmes in India, fostering academic, social and business leaders of tomorrow through a multidisciplinary liberal education
​New Delhi: The Young India Fellowship (YIF), a one-year postgraduate programme in Liberal Studies at Ashoka University, invites applications for the class of 2019-20. Launched in 2011, this unique programme has become one of the most sought-after programmes in India, fostering academic, social and business leaders of tomorrow through a multidisciplinary liberal education.
Admission process and dates:
Applicants will be shortlisted on the basis of a thorough application evaluation, a telephonic interview and a final round of a written comprehension test and an interview.
The admission process is split into three phases. The first phase of application submissions will close on 15th November 2018.
Interested applicants can apply online on www.ashoka.edu.in/yif.
Candidates, who are shortlisted after application assessment, will be interviewed over the telephone about the information furnished on their application. The last stage would include a comprehension test followed by a personal interview. Final selection will be based on the cumulative score of all the three rounds. The final offers to selected candidates for the first round will be declared on 1st February 2019, for the second round on 1st April 2019 and for the third round on 10th June 2019.
YIF offers full and partial scholarships to successful applicants and there is no fee for applying to the programme.
The strength of the cohort has seen substantial growth in the last eight years, with an increase in the number of applicants every year. Starting with 57 Fellows in 2011, the present batch has 290 Fellows from diverse academic fields such as Engineering, Medicine, Humanities, Sciences, Business and Law.
Eligibility:
The YIF programme is open to:
Those with a recognised undergraduate or postgraduate degree
Those who are no more than 28 years of age on 31st May, 2019
Financial aid and scholarships:
The Young India Fellowship attracts applicants from all social or economic strata. To make it possible for all deserving applicants to avail this opportunity, Young India Fellowship offers need-based financial aid on tuition and hostel that cover, in full or in part. In addition to the financial aid options already available, this year the YIF will also offer the option of deferred fee payment in exceptional cases.
With an objective of providing world class education, the programme is delivered in collaboration with some of the most reputed names across the globe, such as University of Pennsylvania's School of Engineering and Applied Sciences (SEAS), Carleton College, University of California Berkeley, University of Michigan, King's College London, Trinity College Dublin, Sciences Po Paris, Yale University and Wellesley College.