There are five keys to success, RINL CMD tells students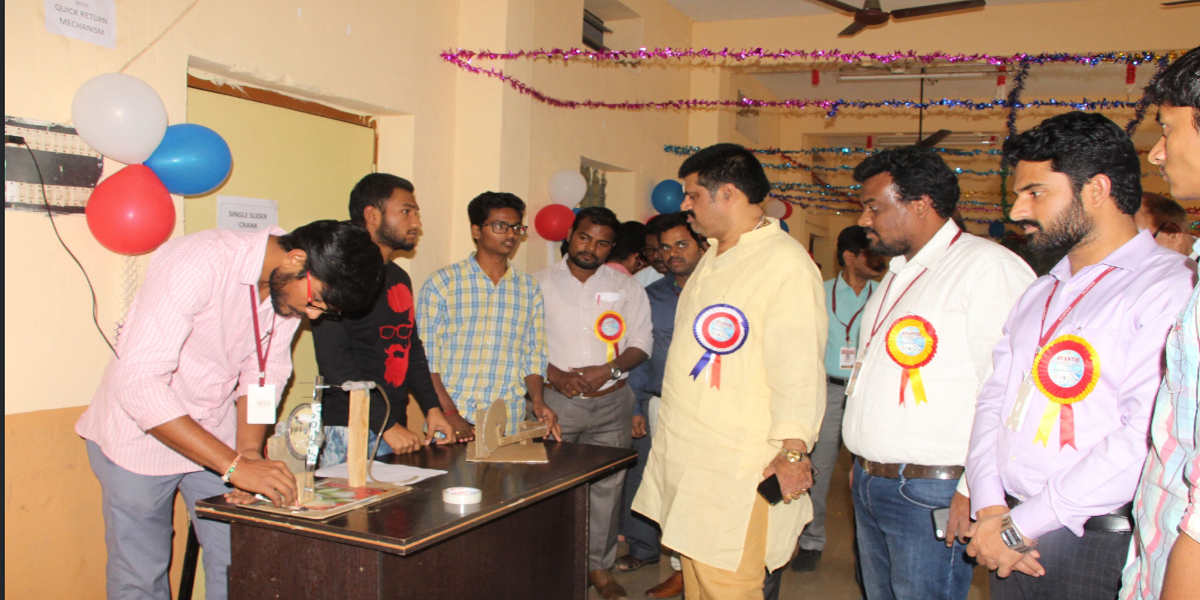 Highlights
Theoretical Knowledge, coupled with industry training, interactions and sharing of updated information with contemporaries, enhancing communication...
​Visakhapatnam: 'Theoretical Knowledge, coupled with industry training, interactions and sharing of updated information with contemporaries, enhancing communication skills, and institutional collaborations are the five keys for the success of an engineering student before entering organisational working', Rashtriya Ispat Nigam Limited Chairman-cum- Managing Director Pradosh Kumar Rath stressed while delivering his inaugural address today morning at two- day National Level Technical Festival in Avanthi Institute of Engineering and Technology, Tagarapuvalasa.
Rath recalled his entry into the Steel Plant as an ordinary trainee after completing engineering for which the theoretical learning in the college helped a lot and at the same time Industrial interactions through visits during college days provided practical exposure. Tech Fests such as these would provide opportunities for showcasing talents and sharing of knowledge. It also helps in improving communication skills which are required for convincing others regarding strengths and there are scope for collaborations so as to work together to build upon these strengths for mutual development.
Similarly there is need for institutions collaborating with the industry to fill gaps, Rath said
Government of Andhra Pradesh Fintech Ecosystem Chief Executive Officer (CEO) Dharmendra Sunkara stated that the A.P. Chief Minister Nara Chandrababu Naidu is committed to providing the best FinTech Ecosystem in the state with the following five aims, i.e.
Identifying and developing local talented manpower,
Finding the required investments to train, upgrade and retain these talents,
Providing the necessary market accessibility to these talents,
Arranging for Mentoring and Guidance for these Talents, and
Organising Conferences and Meets to get global pioneers for interactions with talents.
The main objective should be to fill the gap between institution and industry thereby increasing employability among the graduating students apart from enhancing the productivity of work using latest technology taking into consideration the improvements from time to time, said Sunkara, who also mentioned that there are numerous opportunities for the future engineers as Electronics Manufacturing Hub coming up in a big way near Tirupati. Similarly, AP Innovation Society is in the process of identifying as well as promoting grassroots innovations with centres set up in Kakinada, Tirupati and other places, Sunkara continued. Colleges should focus on strengthening the fundamentals like data structurals, algorithms, etc. and analytical thinking as well as logical reasoning apart from providing outcome based learning so that skill gaps would be reduced considerably and productivity levels increased, Sunkara said
Avanthi Group of Institutions Chairman, and Member of Parliament from Anakapalle Constituency M. Srinivasa Rao mentioned that there are gaps in updating syllabus in Universities every few years while changes in the industry are much faster every few months and hence these Tech Fests would be able to take in the latest with industry as well as institutions interactions apart from showcasing individual talents of students. Srinivasa Rao stated that with the vision of AP CM Nara Chandra Babu Naidu several Engineering colleges have come up thereby providing opportunities to youngsters to expand globally. Srinivasa Rao wanted few students to take up entrepreneurship and become job creators instead of everyone hankering for jobs, and for them there is an Entrepreneurship Development Cell in the college Andhra University Professor D S R Murthy, who gave Key Note Address mentioned the importance of structures and narrated practical experiences as well as case studies for Civil Engineering students.
While AIET Principal S N V Ganesh Welcomed the Gathering, Chandu Subba Rao proposed vote of thanks, after which there was a group photograph with all the Heads of Departments A Arjuna Rao, V S Bhaskara Rao, Y Ramesh Kumar, J R G Patnaik, Prof K V Satya Prakash, and M Laxmi Sramika. Several students numbering over 800 from different parts of AP and Telangana, participated showcased talents with their live demo workable project models, which they displayed their works to everyone.

Subscribed Failed...
Subscribed Successfully...