Admissions open at GITAM for various courses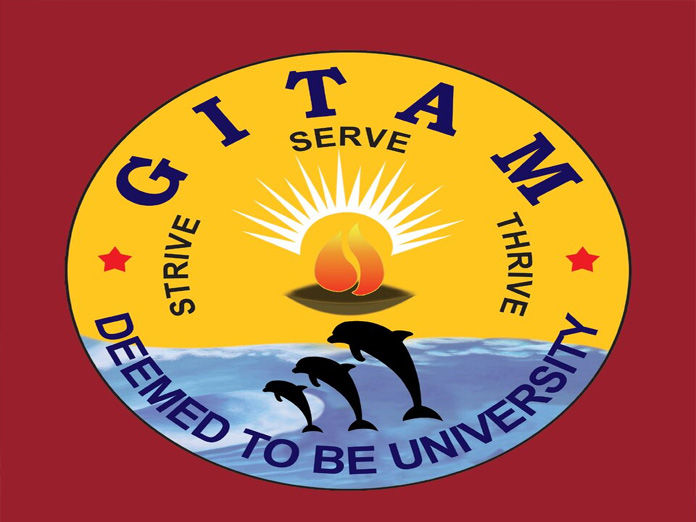 Highlights
Admissions process at GITAM Deemed to be University, Hyderabad has been continuing for the academic year 201920 in BTech, MTech, BPharm and BArch programmes
​Hyderabad: Admissions process at GITAM Deemed to be University, Hyderabad has been continuing for the academic year 2019-20 in B.Tech., M.Tech., B.Pharm. and B.Arch programmes.
Applications are invited for the nine B.Tech (Aerospace, Civil, CSE, ECE, EEE, EIE, IT, Industrial & Mechanical Engineering); seven M.Tech (CAD & Manufacturing Engineering, Computer Science & Technology, Cyber Forensics & Information Security, Data Sciences, Electronics Design & Technology, Power Systems & Automation, and VLSI Design); B. Pharmacy and B. Architecture Programs.
Scholarships
Fee concession of 100% is offered to top 10 rankers, 75% to 11-100 rankers and 50% to top 101-500 rankers of GAT-2019. The fee concession will also be provided to the rank holders in JEE Main, AP & TS EAMCET-2019 (JEE Main 100% to 1-250 rankers, 75% to 251-2500 and 50% to 2501-6000. AP & TS EAMCET 100% to 1-50, 75% to 51-500 and 50% to 501-2000 rankers) The fee concessions will be continued for the subsequent years, subject to scoring 8.5 & above CGPA every year.
Merit Scholarships will be awarded to the top 2% of B.Tech. students in each department @ Rs.50,000/- per year subject to scoring 8.0 and above CGPA every year. Merit Scholarships will be provided to the candidates admitted to Aerospace Engineering, B.Pharmacy and M.Tech. students, and Teaching Assistantship to M.Tech. students is also available.
Online Test
GITAM Admission Test (GAT) will be conducted for admission to UG and PG Programs in Technology, Pharmacy & Architecture disciplines. A candidate can choose a convenient test center, date and time as per his convenience. It is a 2-hour test and the students have to attempt 100 questions (Mathematics/Biology 40, Physics & Chemistry 30 each).
All the questions will be in English medium and multiple choices. Positive answer carries 4 marks and the negative -1. The score will be known immediately after completing the test.
Students can write the online admission test at GITAM Hyderabad Campus, Nagole, Secunderabad, Karimnagar, Khammam, Nizamabad & Warangal centers in Telangana State and also at 50 other centers across India.
Important Dates
Last date for receipt of filled-in-applications is March 30. Online Tests at different centers will be conducted from April 10-22. Test results (Ranks) will be announced on April 26. Application form with instructions can be downloaded and can be submitted online at www.gitam.edu. For more details, get in touch with our officials on 95 42 42 42 56 / 66, www.gitam.edu.