8 jawans killed in militant ambush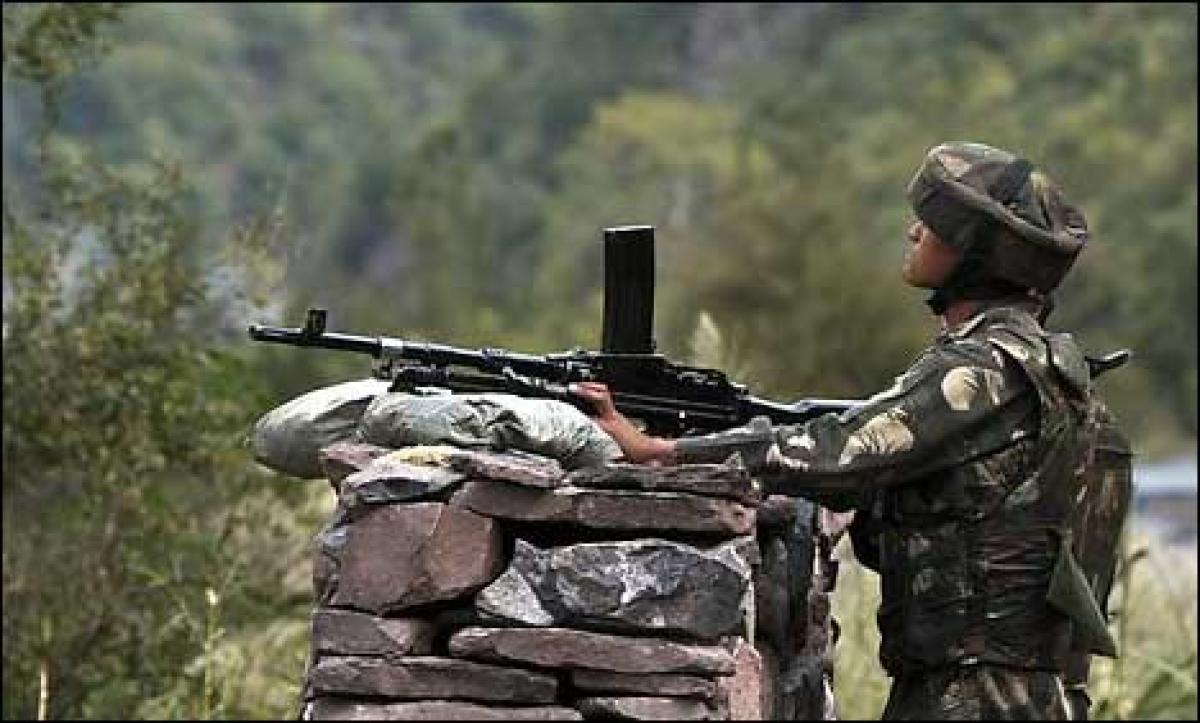 Highlights
Brazen attack on eve of PM's visit to Srinagar LeT hand suspected Militants, armed with AK assault rifles, attack the convoy on highway ...
Brazen attack on eve of PM's visit to Srinagar
LeT hand suspected
Militants, armed with AK assault rifles, attack the convoy on highway
Srinagar (PTI): In a brazen terror attack on the eve of Prime Minister Manmohan Singh's visit, suspected Hizbul Mujahideen militants ambushed an Army convoy on Monday, killing eight Army jawans and injuring 19 others near Hyderpora area on the outskirts of the city.
The attack, the second in three days and the deadliest so far this year, was claimed to have been carried out by pro-Pakistan Hizbul Mujahideen but security establishment believe that it was the handiwork of banned Lashker-e-Taiba terror outfit. Security has been beefed up across the State in view of the attack as intelligence inputs suggested that the militants may try to carry out more such attacks during the VVIP visit. According to sources, unmanned aerial vehicles were also pressed into service to carry out technical surveillance of Pir Panjal and Zabarwan mountain ranges amid inputs that militants armed with rockets had formed their base in the ridges of these mountains. Monday's audacious attack took place at 4-30pm near Classic Hospital on Panthachowk-Parimpora stretch on national highway leading to North Kashmir when a convoy of 35 Rashtriya Rifles was going to its base camp at Budgam. Militants, armed with AK assault rifles, attacked the convoy from front and back, according to eyewitnesses. Three terrorists carried out the attack that left eight jawans dead and 16 injured. According to the Army, the condition of three jawans was critical. The militants, who had snatched a motorcycle from two students in nearby Baghat area, fled the scene on the two-wheeler as Army cordoned off the area. While fleeing, the militants were intercepted by a joint patrol of police and CRPF at Barzulla. The militants hurled a grenade and opened firing, resulting in injuries to a CRPF sub-inspector, a policeman and a civilian woman. The militants then boarded a black Santro car and sped from the place. The students, whose bike was hijacked, told police that militants were armed with AK 47 rifles and spoke chaste Urdu, normally not spoken in Kashmir. Hizbul Mujahideen has claimed responsibility for the attack. A person Baliguddin, identifying himself as spokesperson of the outfit, called up a local news agency and said several squads have been formed and similar attacks will be carried out in the city in the future as well. PMO sources in Delhi said that there was no change in Singh's programme. The Prime Minister is scheduled to reach here along with UPA Chairperson Sonia Gandhi on a two-day visit.