Food Trail: The melting pot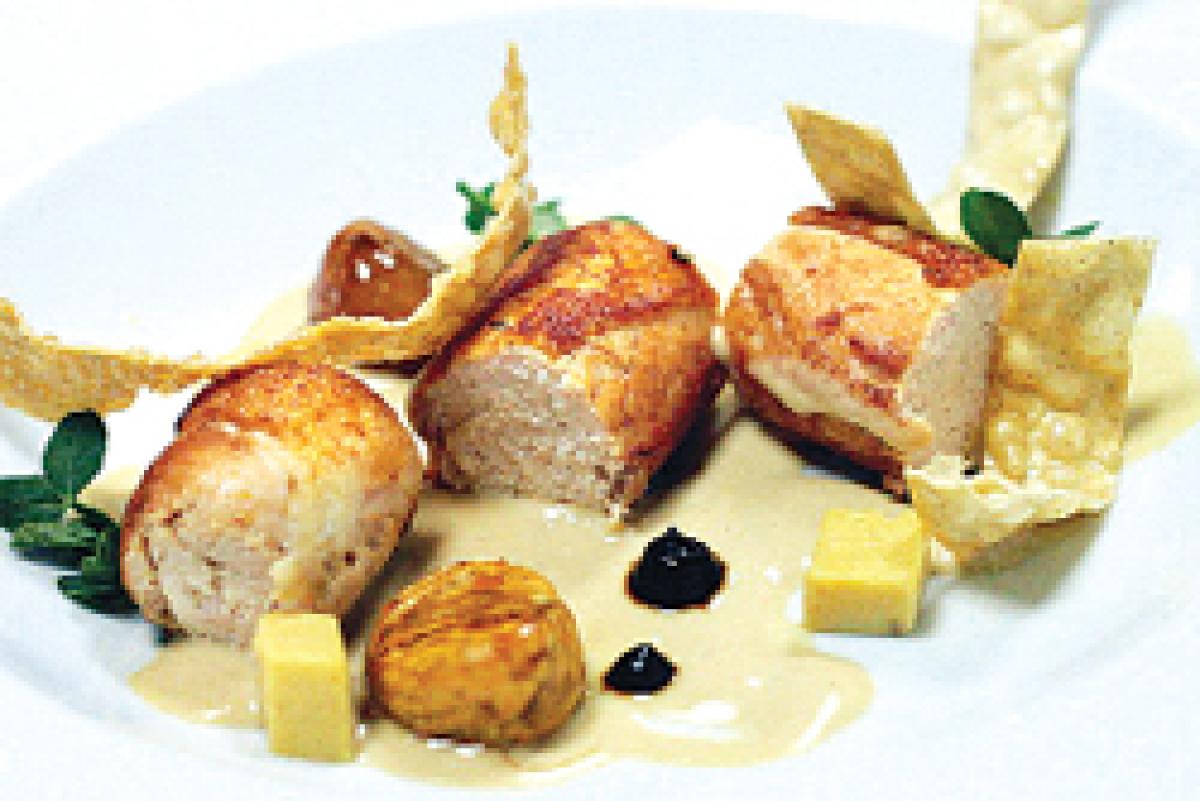 Highlights
Food Trail: The Melting Pot. Australia has come a long way as the food has moved away from what the aboriginals cooked or what the British brought with them.
Australia has come a long way as the food has moved away from what the aboriginals cooked or what the British brought with them. Today, it is a melting pot with many cultures bringing in their influence. Further, the ever flowing tourists in the country, and even Australians who have seen newer cuisines emerging, expect so much more, each time they dine out. There is of course the Italian, which is big in Melbourne, there is Greek food and Asian cuisines available, and the constant process of innovation has given rise to food that is no less than a fine art in creation.
Chef Steven Beaumont from Grand Hyatt Melbourne who was in Hyderabad for Australian Food Week at Park Hyatt says, "Modern Australian cuisine is all about the mind-boggling variety of food, cooked using newer techniques, making it lot more interesting in presentation." The emphasis according to the chef is on enhancing the whole experience of eating out, so you have age-old recipes deconstructed, techniques like molecular and Sous Vide introduced. So, the Ashed goat cheese ravioli comes plated with Jerusalem artichokes puree, radish and thyme foam made using food foaming agent (binding air into the ingredient) and the result is - it is easier on the tongue and allows the palate to explore the taste. Sous vide chicken that's served with chest nut milk, crispy buck wheat and black garlic is grilled at low temperature for 24 hours in vacuum so that the moisture and flavour does not escape. And the result is stunning to say the least.
Chef explains, "There is so much food happening with the many chefs and master chefs around; people do not expect normal dinner. We need to continuously develop newer cooking techniques. In Australia, you are spoilt for choice. There is huge variety of fresh vegetables available and they bring vibrancy and colour to the table. There is of course the cheese and the various kinds of meat. Australian food primarily is about bringing the best of everything, not overdoing or complicating the dish and keeping individual flavours intact, and yet make them come together well." In short, it is all about balance of textures. The slow roasted carrots served with wheat berries, mascarpone, brown butter egg yolk and cumin oil is a perfect example of the amalgamation of crispy, soft, smooth – a perfect mix of various components.
Oflate, the Australian chefs are also looking back at the traditional ingredients used by the aboriginals and after all these years have started looking at ways of using things like the mildly bitter Lemon aspen, Quandonj berries and Pepper berry.
"Yet the focus remains on delivering the unusual as Australian chefs believe that eating out is all about entertaining," shares the chef.
Rajeshwari Kalyanam