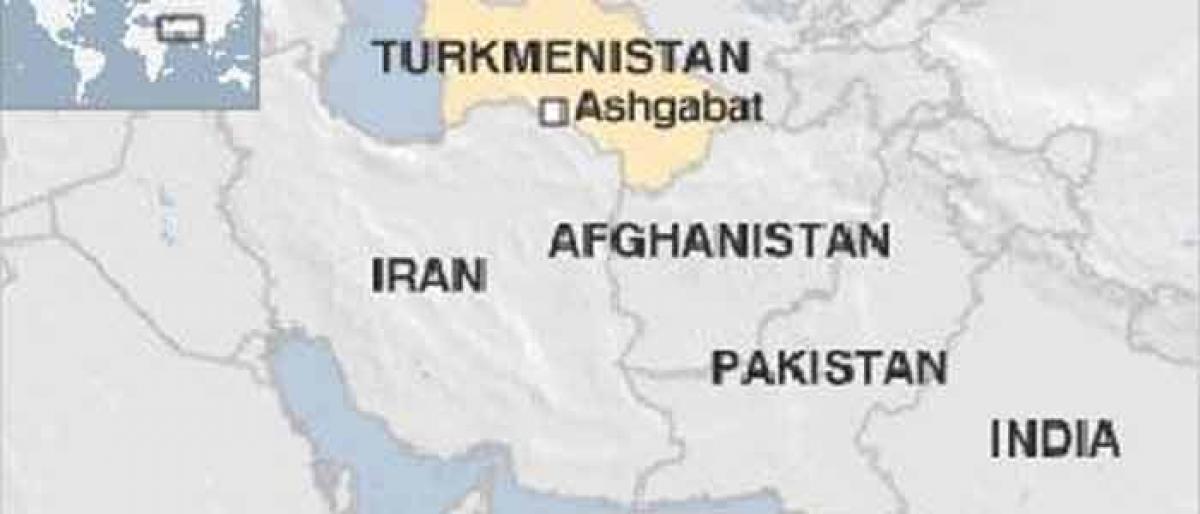 Highlights
India recently joined the Ashgabat Agreement, which was instituted in April 2011 to establish an international multimodal transport and transit corridor between Central Asia and the Persian Gulf. The Agreement was first signed by Uzbekistan, Turkmenistan, Iran, Oman and Qatar on 25 April 2011. While Qatar subsequently withdrew from the agreement in 2013, Kazakhstan and Pakistan joined the grouping
India recently joined the Ashgabat Agreement, which was instituted in April 2011 to establish an international multimodal transport and transit corridor between Central Asia and the Persian Gulf. The Agreement was first signed by Uzbekistan, Turkmenistan, Iran, Oman and Qatar on 25 April 2011. While Qatar subsequently withdrew from the agreement in 2013, Kazakhstan and Pakistan joined the grouping in 2016.
The Ashgabat Agreement came into force in April 2016. Its objective is to enhance connectivity within the Eurasian region and synchronize it with other regional transport corridors, including the International North–South Transport Corridor (INSTC). On March 23, 2016, India had formally conveyed its interest in acceding to the Ashgabat Agreement.
On February 1, 2018, Turkmenistan, as the depository State of the Ashgabat Agreement, informed India 'that all the four founding members have consented to the accession of India (to the agreement)." India will now provide information to the Coordinating Committee with respect to all the details on taxes, fees, tariffs and other payments levied at the ports and checkpoints.
India's entry into Ashgabat Agreement comes a month after the inauguration of the first phase of the Shahid Beheshti terminal at Chabahar port on December 3, 2017 which it had financed to the tune of $85 million. With the commissioning of the Shahid Beheshti terminal and India's joining of the Ashgabat Agreement, a greater prospect now opens up for enlarging both the operational and practical scope of Chabahar to become a vital gateway and the shortest land route to Central Asia.
Here, it is important to note that the operation of a multi-purpose terminal at Chabahar including India's plan to build a 610 km north-south railway from Chabahar to Zahedan couldn't have been realised unless India joined a Central Asian-led transport mechanism. Connecting to Afghanistan via Chabahar has been essential for India and it has already sent shipments of wheat to Afghanistan through Chabahar port. India's participation in Eurasian connectivity projects through the Ashgabat Agreement will serve to address the integration process under the EAEU and Shanghai Cooperation Organisation (SCO) in more viable ways.
(Courtesy: idsa.in; full article at https://idsa.in/idsacomments/significance-of-india-joining-the-ashgabat-agreement_p-stobdan-120218)
Interested in blogging for thehansindia.com? We will be happy to have you on board as a blogger.