National Register of Citizens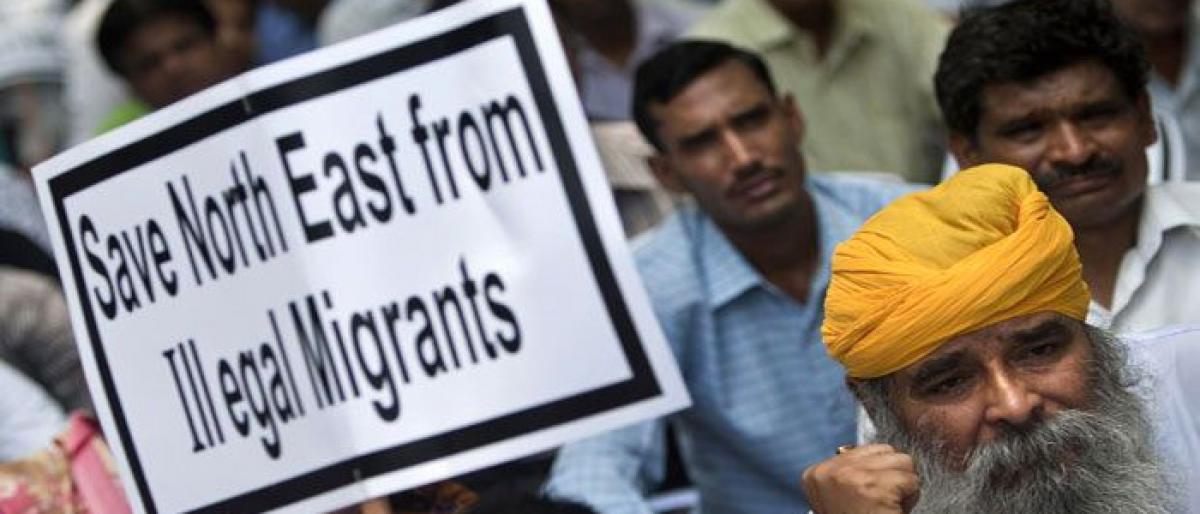 Highlights
Even as the deadline for publication of the final draft of National Register of Citizens NRC in Assam inches closer, a civil society group on Friday demanded extension of the timeframe prescribed to appeal for persons who end up as D or Doubtful voters in it, citing flaws and prejudices in the registration process
Even as the deadline for publication of the final draft of National Register of Citizens (NRC) in Assam inches closer, a civil society group on Friday demanded extension of the time-frame prescribed to appeal for persons who end up as "D" or "Doubtful" voters in it, citing flaws and prejudices in the registration process.
The Supreme Court had earlier in the month extended the deadline for the publication of the draft by one month to July 30 as the earlier deadline of June 30 could not be met in the wake of the flood situation in the state. Around 1.25 lakh people are believed to be doubtful voters, according to the official estimates and many thousand are under the scanner of Foreigners Tribunal and Assam Border Police, the report mentioned.
The National Register of Citizens (NRC) was largely devised to recognize the Indian citizens in Assam and identify illegal immigrants who have infiltrated the state from Bangladesh. The porous border between Assam and Bangladesh has led to a major problem of illegal immigration that was even taken up as an election issue in the last Assembly elections. According to the natives of Assam, the Bangladeshi immigrants who migrate illegally, looking for greener pastures, better life and employment have led to unemployment among the locals, according to news18.com.
The demands to update the NRC of 1951 were first raised by the All Assam Students' Union (AASU) and Assam Gana Parishad more than three decades ago. The organisations had submitted a memorandum to the Centre on January 18, 1980, two months after launching the anti-illegal foreigners Assam Movement.
The Assam accord was signed between the leaders of AASU-AAGSP and the Government of India in 1985 marking an end to a six-year-long agitation. The parties agreed that all foreigners who had entered Assam between 1951 and 1961 would be given full citizenship. However, those who entered the state after 1971 will be deported, writes the FE.
Subscribed Failed...
Subscribed Successfully...