IIT-Madras launches Voice-Enabled Artificial Intelligence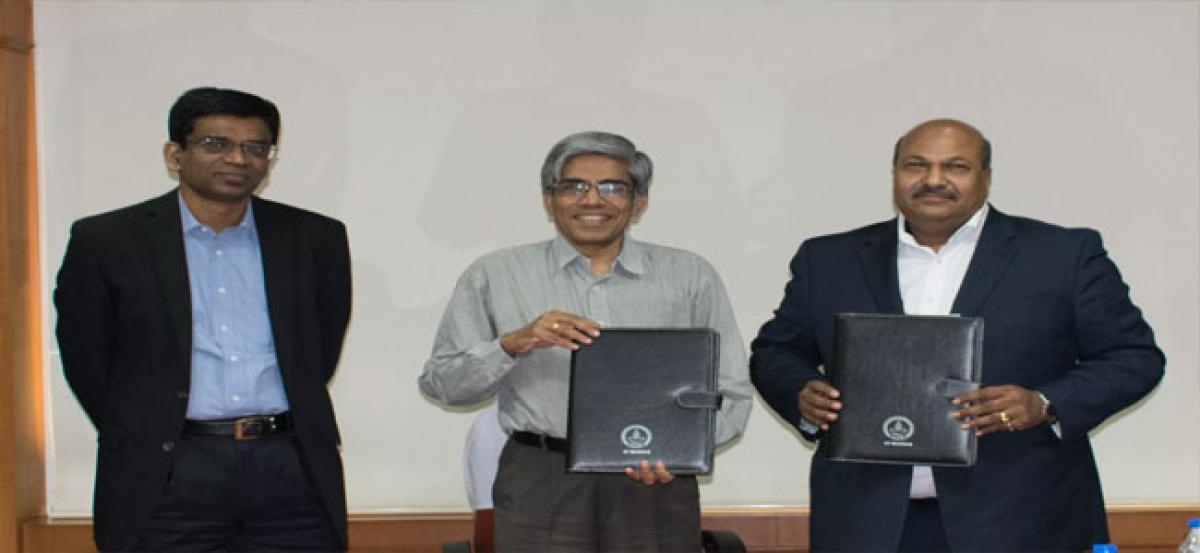 Highlights
geniSIGHTS, a startup founded by an Indian Institute of Technology Madras alum, has launched FLASH, a firstofitskind Artificial Intelligencepowered dashboard with voice support to enable businesses process big data It understands users voice commands and provides intelligence from analyzing data
Hyderabad: geniSIGHTS, a startup founded by an Indian Institute of Technology Madras alum, has launched 'FLASH,' a first-of-its-kind Artificial Intelligence-powered dashboard with voice support to enable businesses process big data. It understands user's voice commands and provides intelligence from analyzing data.
geniSIGHTS Pvt Ltd was founded by Rajesh Kumar (B.Tech (Mechanical Engineering), IIT Madras) who brings in extensive global business experience working with Fortune 100 companies in North America and Asia Pacific. Speaking on the occasion, Parvathy Sarath, Chief Analytics Officer, geniSIGHTS Pvt Ltd, said, "FLASH learns from the data and guides the user to quickly uncover the insights. The best part of being FLASH is it eventually understands the user and becomes their Analytics Assistant."
Users can further upgrade/downgrade these AI learnings for the program to tune into the user's choice. The AI also decides the type of charts, what level of detail is required for the business user. Worldwide revenues for BI, business analytics and Forecasting Big data will grow from US$ 130.1 billion in 2016 to Statistical analysis Adhoc reports Prediction Analytics for business more than US$ 203 billion in 2020, an increase of more than 50 per cent (Source: IDC).
geniSIGHTS expects to grab a significant pie of this market focusing on North America, European and Asia Pacific market. The organization has set up its North American subsidiary to fuel this ambition. The founders are planning a fully functional office at Bay Area as well to support this growth. The FLASH engine is built on top of genisights platform. geniSIGHTS enables organizations to build big data analytics projects much faster with its innovative foreSee(4C) approach.
 Connect to any data source (including BigData, Cloud, IoT etc)
 Compute analytical insights from simple metrics to Predictive Analytics
 Customize define/restrict/control the insights specific to the user's roles/responsibilities
 Consume insights through APIs, Dashboards, Mobile devices, etc.
Customers can pick up any-one/all of the 4C components to build their analytical component. This way geniSIGHTS extend and complete their product architecture by utilizing the current tools and technologies. GeniSIGHTS has a strong pedigree in US and Indian markets.geniSIGHTS aids organizations to adopt scalable big data advanced analytics with pre-canned advanced analytics solutions that fit common business needs and provisions to build and integrate specific analytical solution for a firm.
The vision of geniSIGHTS is to become "Your analytical Centre of Excellence" for our customers.