TDP alleges nexus between GHMC, Wakf officials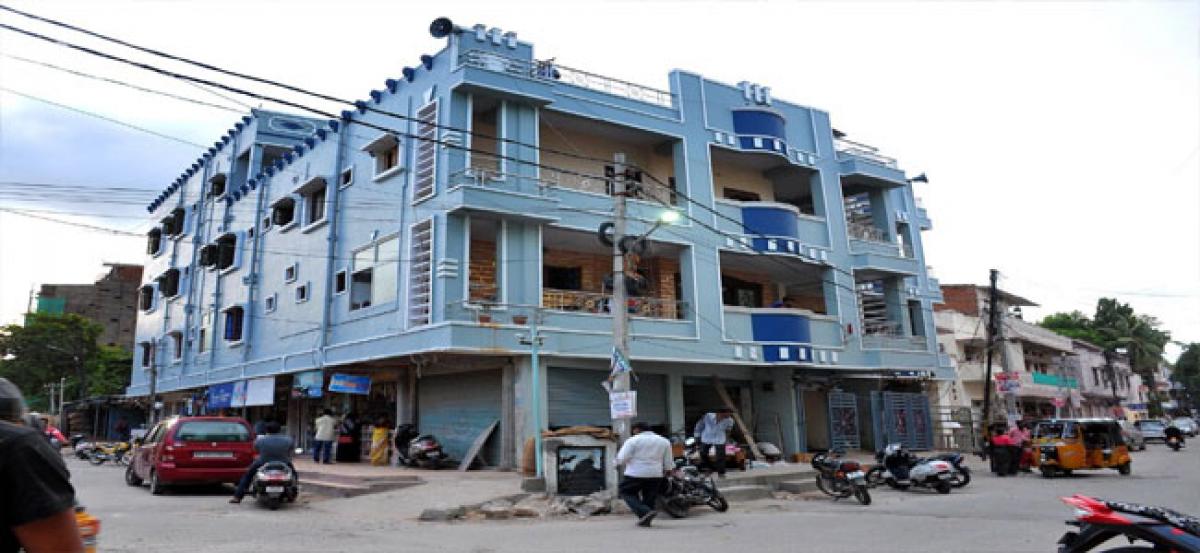 Highlights
Alleging that despite several complaints against the illegal occupation of Old Black Graves in Noorkhan Bazar, the TDP Minority Cell held that both GHMC and Wakf officials turned a blind eye at the illegal structure while it was being constructed undermining the sanctity of the graveyard
Dabeerpura : Alleging that despite several complaints against the 'illegal occupation' of 'Old Black Graves' in Noorkhan Bazar, the TDP Minority Cell held that both GHMC and Wakf officials turned a blind eye at the 'illegal structure' while it was being constructed undermining the sanctity of the graveyard.
Speaking to The Hans India, the TDP's Greater Hyderabad Minority vice president, Mohammed Ahmed said that the Section Officer of Town Planning (Ward 22) of GHMC at the behest of the encroachers of these graves gave nod for raising the structure in no time. "I demand that an inquiry should be ordered, as I believe that GHMC official had accepted bribe from these people for issuing clearance for construction of building over ancient graveyard," he said.
In 2017, the complaint made by Wakf Board CEO to Dabeerpura police says, MallaiahGowli has occupied the Wakf land and using it as animal shelter. After his death his family members, his sons and daughters kept the possession of Dargah Shareef and destroyed the 'black and holy and sacred barriers' and not allowing Wakf official to inspect the subject Wakf institution.
While referring to various documental evidences that a graveyard existed, Ahmed said that the Chief Executive Officer (CEO), Telangana Wakf Board failed to save the graves from being damaged, even after receiving an official letter from Deputy Commissioner of GHMC, dated April 25, 2017. The officials of GHMC also confirmed in their observation that 'few graves' were existing at the site, situated at Gowli Mallanna Dairy, Noorkhan Bazar. The letter also mentions that some people were trying to occupy the said graves, which were very old and were under Wakf Board and the GHMC was no way concerned.
The communication from GHMC official asked to depute Wakf Inspector and staff to inspect for taking necessary action. "Even though CEO lodged a complaint with the police and FIR also made, no action has been taken and within few months building was constructed following clearance from GHMC. I demand that the authorities raze this illegal structure and also launch enquiry against the official of Town Planning," demanded the TDP leader.
He said that despite several requests to the officials of GHMC and Wakf Board no action has been initiated against the alleged 'encroachers'. He threatened that his party would launch agitation near the site, if no action is taken in the coming days.
Interested in blogging for thehansindia.com? We will be happy to have you on board as a blogger.