Sri Venkateswara Gnana Yagnam on July 20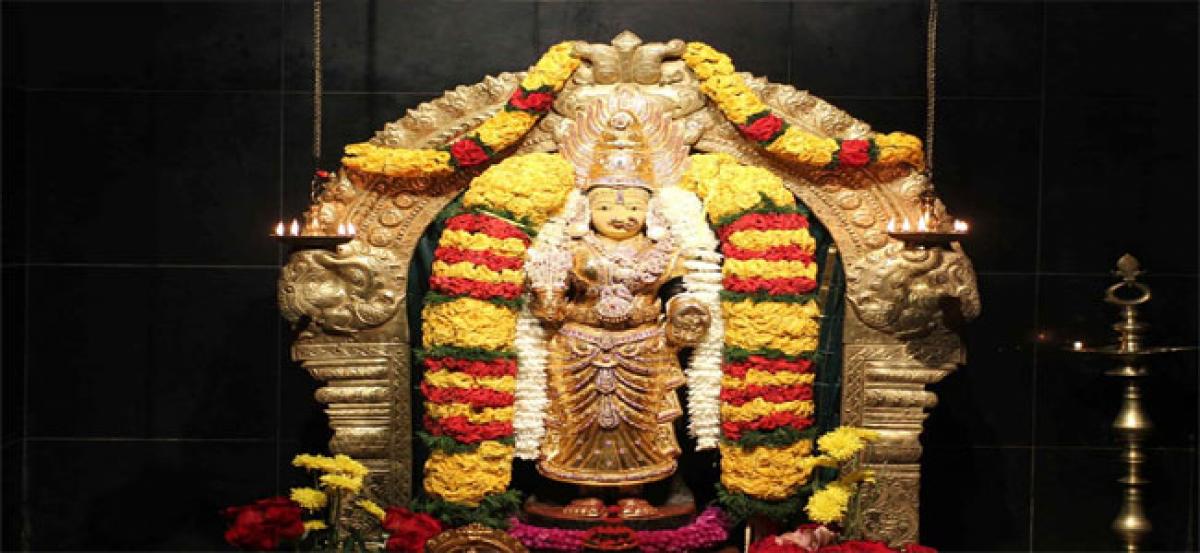 Highlights
For the purpose of preserving world peace and prosperity of the mankind, Sri Sudarshana Homam and Sri Sooktha Homam and free Sri Lakshmi Kumkumarchana will be performed in cooperation with Tirumala Tirupathi Devasthanam at Tirunilayam, Balaji Bhavan, Liberty Crossroads, Himayatnagar here on July 20 at 7 am onwards
Himayatnagar: For the purpose of preserving world peace and prosperity of the mankind, Sri Sudarshana Homam and Sri Sooktha Homam and free Sri Lakshmi Kumkumarchana will be performed in cooperation with Tirumala Tirupathi Devasthanam at Tirunilayam, Balaji Bhavan, Liberty Crossroads, Himayatnagar here on July 20 at 7 am onwards.
Announcing the religious programme in the Balaji Bhavan here on Monday, Balaji Bhavan Devotees Society chairman Y Ramesh, president Krishnam Raju, member Vinod said on the occasion of Ashada Masa Mahotsavam in the Tirunilayam, Veda pandits would perform Kalasha Pratistapana, Agni Pratishtapana and Sudarshana Homam for world peace and welfare of the mankind.
On the occasion, the society will also distribute pooja materials along with an idol of Sri Mahalakshmi to the devotees. They appealed to the devotees to attend the Homam in large numbers and obtain Blessings of the Divine Couple. Stating that dates for Sri Venkateshwara Swadhayana Gnana Yagnam would be finalized soon, they said Annaprasadam would be distributed to the participating devotees. They said the participants in the homam would have to wear traditional clothes --- gents dhoti/pancha, kanduva/shawl compulsorily and women sari, blouse/churidar dupatta (Punjabi dress). No puja tickets would be sold and all devotees can participate in the yagnam freely.