Tribal farmers make a fortune cultivating gherkins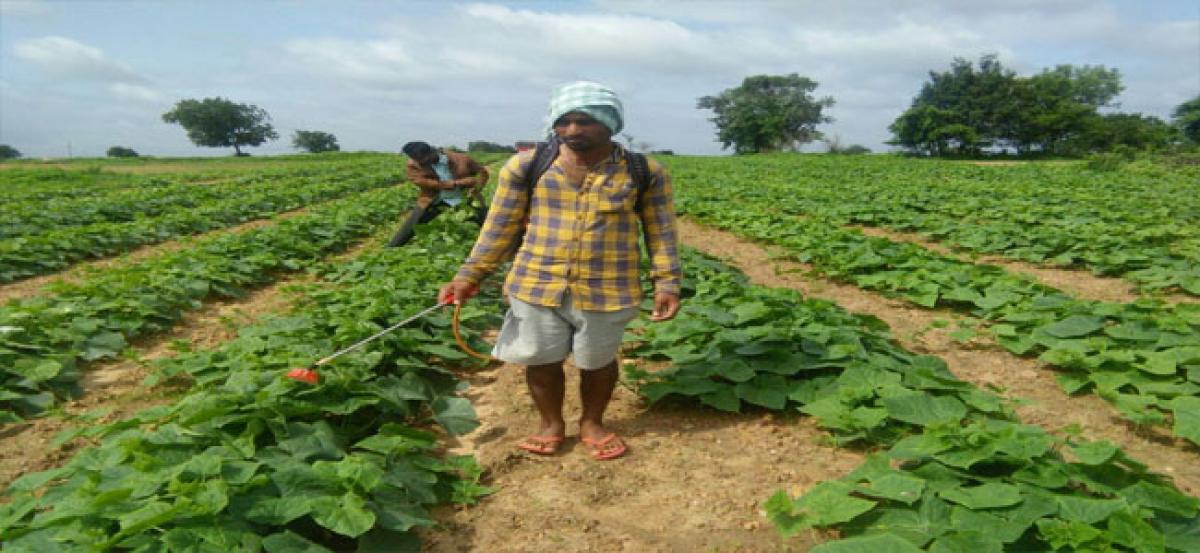 Highlights
Tribal farmers of Sangaigutta thanda in Muddaipet panchayat are making a fortune by indulging in gherkins cultivation under contract farming system The farmers are earning at least Rs 50,000 in two months after deducting all expenses
Yalal: Tribal farmers of Sangaigutta thanda in Muddaipet panchayat are making a fortune by indulging in gherkins' cultivation under contract farming system. The farmers are earning at least Rs 50,000 in two months after deducting all expenses. The factory which encouraged the tribals to undertake contract farming supplies seeds, pesticides and fertilizers and lifts the gherkins at the farm gate by paying good price for the produce.
It pays a maximum price of Rs 31 for a kg of 14.5mm gherkins . Further, the factory officials tender advice to the tribals on agricultural practices to achieve good harvest during rainy season. Therefore, tribal farmers have been evincing interest to engage themselves in contract farming with the company. Village sarpanch Bichaih Goud, villagers Roop Singh, Dhan Singh, Mangli Bai, Raju Goud and others are engaged in the activity.
According to the farmer Roop Singh, he has been cultivating gherkins for the past four years and earns at least Rs 60,000 to Rs 70,000 an acre in two months. He and his family indulge in the cultivation process. The factory officials are purchasing the gherkins at the farm gate eliminating the trouble to market them. He said that he did not sustain any kind of loss so far.
The village sarpanch said that the cultivation of gherkins is more profitable compared to millets. The yield begins after 30 days of sowing the seeds. Each day, the crop has to be harvested. The factory officials are buying the produce at the farm gate. If the yield is good, there is every scope to earn Rs 1 lakh an acre in 60 days. Vikarabad District Horticulture and Seeds officer KarampudiNeeraja Gandhi said that she tenders advice to farmers on behalf of the state government. The gherkins are being exported overseas to make drugs and pickles.