Himayatsagar, Osmansagar to retain waters to raise ground water levels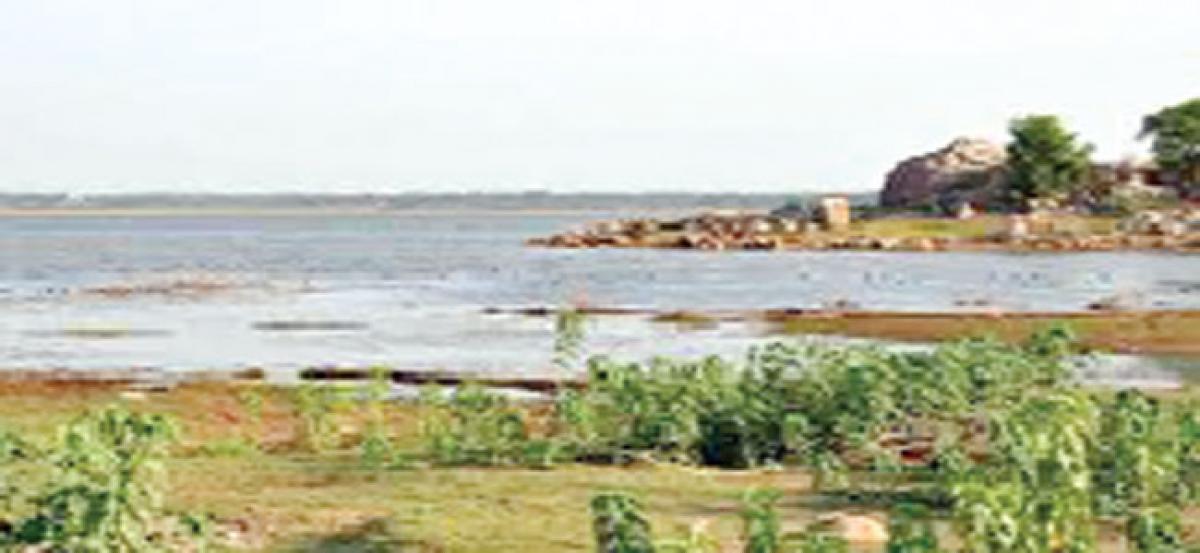 Highlights
The Hyderabad Metropolitan Water Supply and Sewerage Board HMWSSB has stopped extracting water from Osmansagar and Himayatsagar to preserve the ground water levels in the neighbouring villages
Hyderabad: The Hyderabad Metropolitan Water Supply and Sewerage Board (HMWS&SB) has stopped extracting water from Osmansagar and Himayatsagar to preserve the ground water levels in the neighbouring villages. These two reservoirs supplied water to the twin-cities for over a century without burning a hole for the past and present governments, thanks to the design. The water was supplied by gravity.
Ravikanth, a retired engineer said, "Such was the ingenuity of the engineers of those times that the topography was used in designing the reservoirs." Today, 100 years after serving the twin cities and after rampant encroachments and blocking the rivulets whose water used to enter the reservoirs, the Water Board decided to supply water from Krishna and Godavari rivers. P S Satyanarayana, Director Technical HMWS&SB, says, "The water at both the reservoirs would help in preserving the groundwater table in the neighbouring villages."
It may be noted that in 2014-15 there was a drought and the groundwater levels dropped drastically that affected the villages. Until recently, the reservoirs supplied 40 million gallons a day (MGD) where Osmansagar supplied 25 MGD and 14 MGD was extracted from Himayatsagar. "The water supply has increased with the increasing demand and population, water of Himayatsagar and Osmasagar has served the city for a century. Now the city requires 440 MGD of water every day," says Satyanarayana.
The 440 MGD water is now being supplied from four different sources - river Krishna contributes 270 MGD and Godavari accounts for 130 MGD - while Singur and Manjeera collectively account for 48 MGD. "Primarily there are six sources of water in city including the Himayatsagar and Osmansagar which are now preserved for the betterment of environment," added director, Satyanarayana. Initially, the mechanism was engineered to support the capacity of 602 MGD in the city, but the department sets the requirement and supplies adequate amounts of water which is 440 MGD.
BY Mayank Tiwari