Soft skills help rural students excel in career: Prof Raj Reddy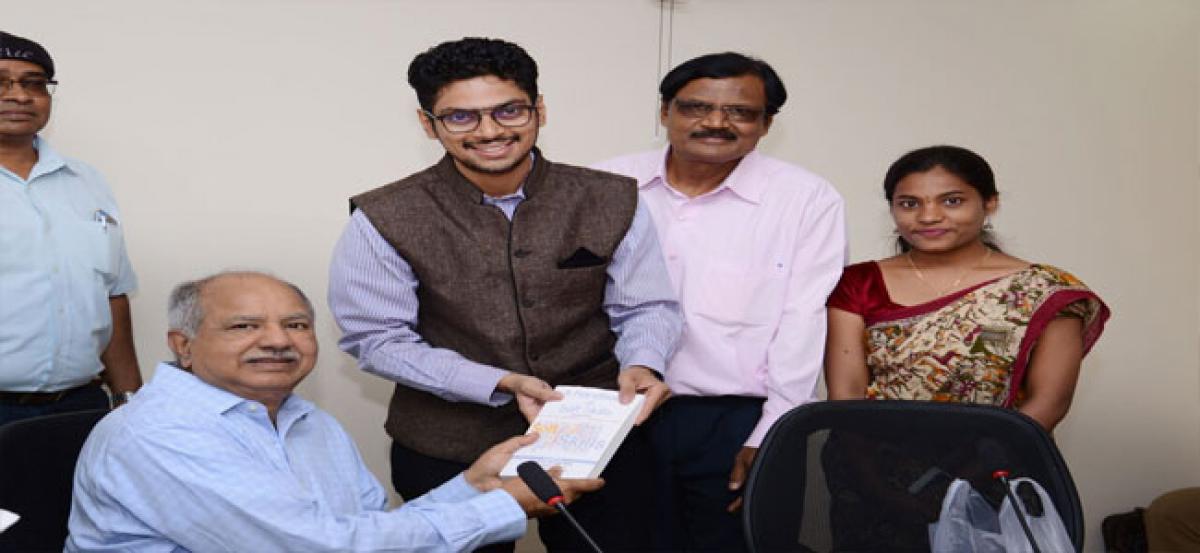 Highlights
Prof Raj Reddy, Chancellor of Rajiv Gandhi University of Knowledge and Technologies and Chairman, IIIT, has said that soft skills would help the students particularly from rural background to excel in their careers
ADVERTISEMENT
Visakhapatnam: Prof Raj Reddy, Chancellor of Rajiv Gandhi University of Knowledge and Technologies and Chairman, IIIT, has said that soft skills would help the students particularly from rural background to excel in their careers.
Challa Krishnaveer Abhishek, Soft Skills Trainer of Andhra University, presented his book "A Handbook of Soft Skills" to Prof Raj Reddy, one of the founders of American Association for Artificial Intelligence, here today. Prof Raj Reddy congratulated the author of the book Krishnaveer Abhishek for writing a useful book to the students particularly the rural students. He said the book is very useful to the students to learn soft skills, which is the need of the hour.
Proc K C Reddy, President of the Society for Integrated Development and Research (SIDAR), has appreciated Krishnaveer Abhishek for contributing to the emotional language teaching methods and soft skills. Prof V Balamohandas, President of the Gandhi Centre, Prof P Vijayaprakash, Secretary of the SIDAR, B V K Chaitanya, Ch Nikhita and others were present.