Durgam Cheruvu Lake Front to open tomorrow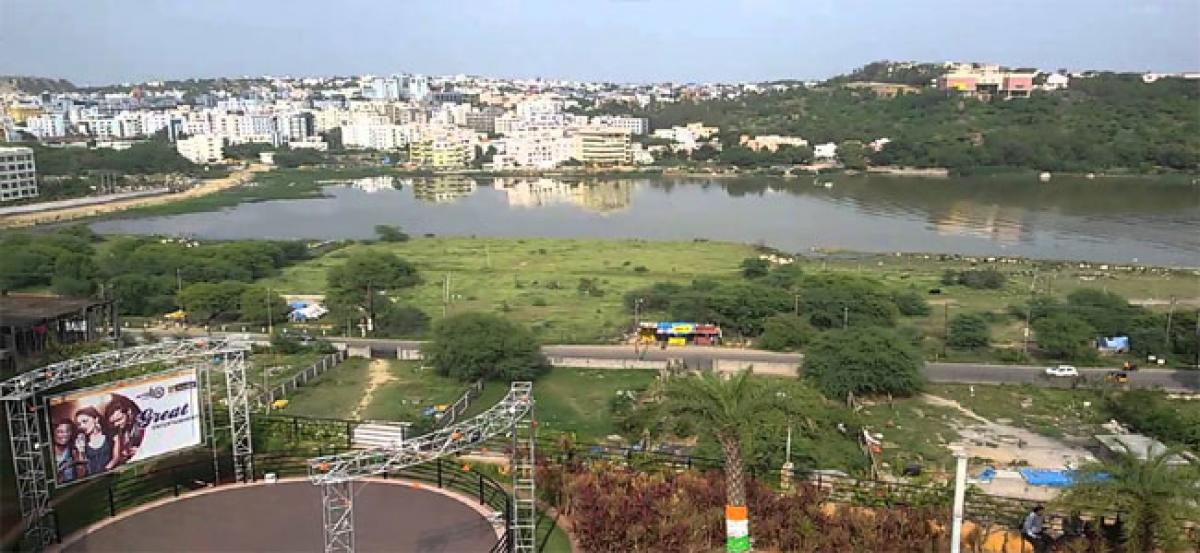 Highlights
The muchawaited Durgam Cheruvu Lake Front located at Madhapur is all set to open on Wednesday for the public People can enjoy their walks, jogs, do gymnastics and spend quality time at the Lake Front
Madhapur: The much-awaited Durgam Cheruvu Lake Front located at Madhapur is all set to open on Wednesday for the public. People can enjoy their walks, jogs, do gymnastics and spend quality time at the Lake Front.
On one side there is Durgam Cheruvu cable bridge and on other there is Lake front view. All the efforts of the officials and staff who worked hard to ensure that the Lake Front would be ready by Independence Day has ended successfully giving a great view of the Lake from Prasad's to Madhapur. Also, the project surpassed several challenges including a quick re-growth of the stubborn water hyacinth.
The redevelopment of the lake was taken up by K Raheja Corp as a CSR initiative, along with the holdings of GHMC, TSIIC, TSTDC and HMWS&SB in the project. The opening of the Phase I will make the citizens to enjoy a stroll on the jogging tracks. The Lake Front will ensure rejuvenation and recreation to general public who long for open spaces and fresh air in the concrete jungle. Serilingampally Zonal Commissioner Harichandana Dasari said, "The walls at the lake portray Zen tangle and mandala art - a concept of mind yoga wherein people relax the mind by viewing fine lines." Also, it is a trend in the west zone of Hyderabad, officer adds.
This multi-faceted effort of beautifying the lake included water treatment, lake design and maintenance and has been executed and maintained by Raheja Corp for next 6 months before handing it over to GHMC with K Raheja Corp lending support when required. Furthermore, the planned 2-km jogging and cycling track along with a central median for benches and signboards, cycle stand, children's play area, yoga corner, and toilet facilities around the lake have also been completed.
Provisions to allow the project to be self-funded have been made by creating dedicated areas for advertising along the central median. The water body has also been cleaned up and been made ready for boating and kayaking activities which are scheduled to begin shortly.
Most importantly, a grand welcome plaza bas been created to provide visitors with a sense of calm in a serene aura. Some of the citizens seemed upset with the shape of the rocks as many rocks disappeared at Durgam Cheruvu Lake. They're turning it into football ground shaped lake and a bridge as centre line. While some said now Hi-Tec City has a meaningful waterfront environment, this development is conceived as value addition to the lake and its surroundings along with the social upliftment and urban rejuvenation.
BY Vandana Sharma