Malakpet Gunj filled with sewerage overflow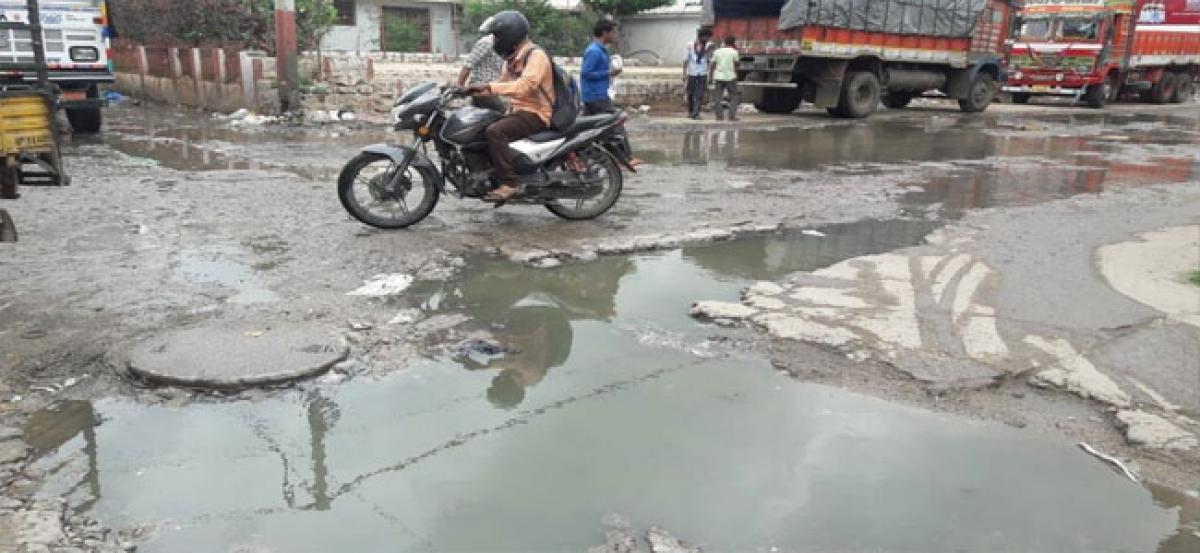 Highlights
With the continuous rainfall for the past few days, the sewerage problem at Malakpet gunj has increased manifold, as the rainwater drains are also connected to the sewage system at several points This resulted in the sewer water flowing on the roads
ADVERTISEMENT
Hyderabad: With the continuous rainfall for the past few days, the sewerage problem at Malakpet gunj has increased manifold, as the rainwater drains are also connected to the sewage system at several points. This resulted in the sewer water flowing on the roads.
According to locals, Hyderabad Metropolitan Water supply & Sewerage Board (HMWSSB) has failed to provide a permanent solution to the overflowing sewer lines here. The situation at Malakpet market, near Shop no 119 has worsened this year as overflowing sewer water mixes with drinking water pipeline. "We are scared that if the situation persists, the contaminated water may spread water-borne diseases," said Shaik Salauddin, an activist.
Speaking to The Hans India, he said that the drain stopped almost midway. Furthermore, the drainage pipeline has been leaking continuously and nobody has attended to it, despite repeated complaints. "Sewerage water has been flowing onto the road for the past one month, and nobody is paying any heed to our request. While the water pipeline has been fixed, the drainage pipeline continues to overflow, causing water to stagnate in this prime location."
Several techies from Malakpet Gunj market take the route from Shop No 119 to reach their workplace every day and on weekdays, traffic snarls were common during rush hours. The overflow of sewage onto the main road only worsens the situation, added the activist.