Reimburse fees of Hindus pursuing college courses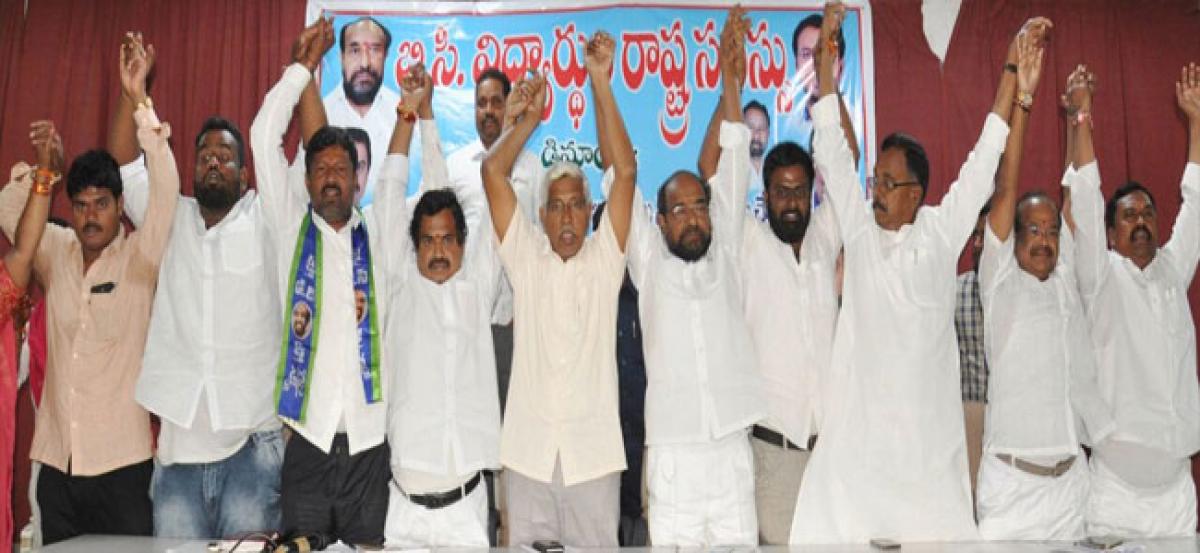 Highlights
Leaders of the opposition parties on Monday demanded reimbursement of fee for Hindus pursuing college courses, as is being done in the case of minorities studying engineering, medicine and PG courses They also demanded the immediate release of fee dues of Rs 2,200 crore and steps to check corporate fee loot
Basheerbagh: Leaders of the opposition parties on Monday demanded reimbursement of fee for Hindus pursuing college courses, as is being done in the case of minorities studying engineering, medicine and PG courses. They also demanded the immediate release of fee dues of Rs 2,200 crore and steps to check corporate fee 'loot'.
Addressing a meeting of BC students, National BC Association president R Krishnaiah, Telangana Jana Samiti president Prof M Kodandaram, Mallu Ravi of Congress, Kashinath of TDP pointed out that thousands of students were giving up study as they were unable to pay the fees. Among the speakers were Students' Association general secretary Vemula Ramakrishna.
Association president Gujja Krishna chaired the meeting. Unemployed JAC chairman Neela Venkatesh was the coordinator, In his address, Krishnaiah, who is L B Nagar MLA, accused the TRS government of resorting to anti-BC steps. He alleged that 82 BC hostels have been closed citing lack of students, while warning of serious consequences if they were not opened. The MLA also wanted the government to implement fee reimbursement policy which was in vogue in 2008 and construction of new buildings to locate hostels and schools.