Those trying to resurrect Hitler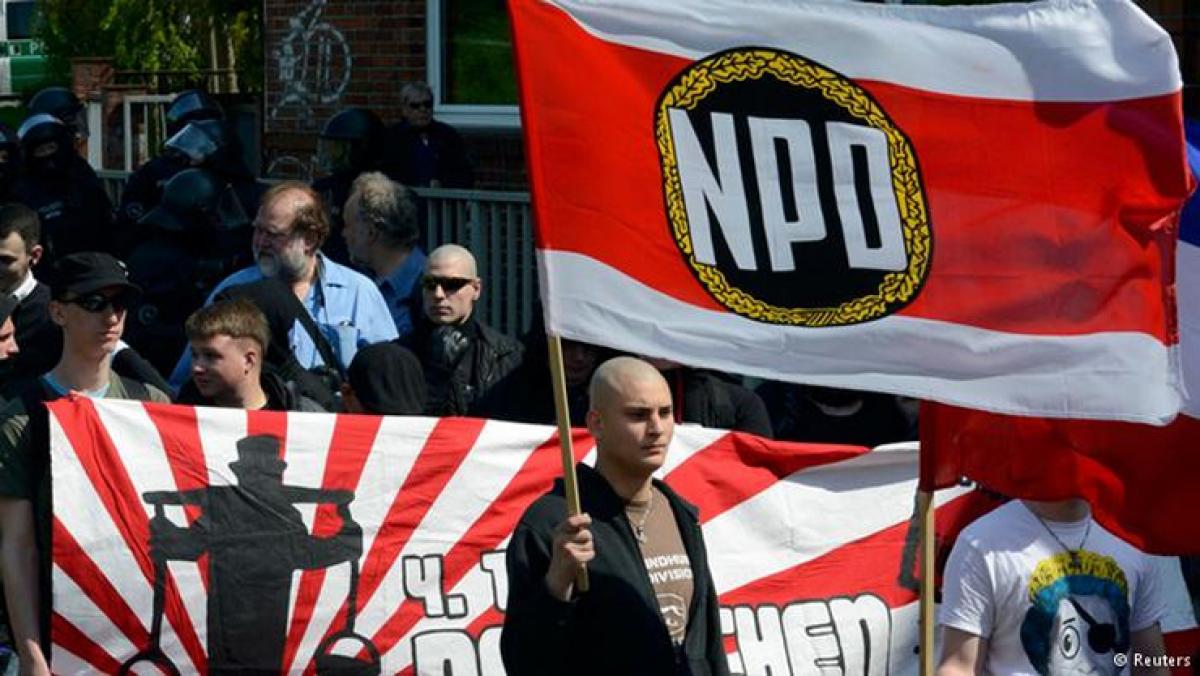 Highlights
Events calling for close examination - but which some circles have insisted upon ignoring - have been taking place in Germany in recent years. For example,
Events calling for close examination - but which some circles have insisted upon ignoring - have been taking place in Germany in recent years.
For example,
• Nine foreign businesspeople, eight Turkish and one Greek, were killed between 2000 and 2006 alone.
• Death lists consisting of mostly Turkish names have been found.
• More than 100 Turkish homes have been burned.
• Streets where Turks do business have been bombed.
Some 100 Turkish citizens, including children, have been killed under suspicious circumstances in the last 20 years. It is of course thought-provoking that all these incidents that point to the problem of racism in Germany have never been solved. A series of incidents in recent months has once again revealed the seriousness of the problem.
Melisa M., a witness in the 'National Socialist Underground' (NSU) terror organization case known as the 'Doner Murders,' was found dead in her apartment. Florian H., a former neo-Nazi and Melisa M.'s lover, was burned to death in his car on the day he was to give a statement to the NSU Investigation Commission in 2013. Together with another informant within the NSU who was found dead at home, the number of suspicious deaths during the inquiry rose to three.
It is a known fact that elements of the secret state apparatus, a scourge in Germany, are using racism against minorities as a weapon. There is therefore nothing surprising about suspicious deaths not being solved.
Why did the NSU target Turks?
We need to go back in history to answer that question:
Racism is a scourge that appeared suddenly in 19th Century Europe and is the most significant component of the fascist ideology responsible for the worst genocide, slaughter and wars of the 20th Century. Hostility toward Turks began with various European statesmen who spoke of the need to "wipe the Turks off the map of Europe" during times of weakness of the Ottoman Empire. It then came to represent one of the main ideas of 19th Century imperialism that sought to break the Ottoman Empire apart. Racism in Germany began with Otto von Bismarck's dream of a Greater Germany. Bismarck was Germany's first Chancellor and believed that problems could be resolved through so-called 'blood and iron '.
The age of Bismarck continued with Hitler. Hitler was influenced by Bismarck's ideas and handed down the perverse idea of a 'superior race,' which he based on those ideas and that was supposedly grounded in scientific evidence to later generations.
Anti-Turkish feeling is still alive and well in some Germans brought up with the poison of racism. Neo-Nazis and similar fascist groups that perpetrate acts of violence against minorities and ruthlessly slaughter our fellow Turks have adopted hostility toward Turks as an ideology. It is the remnants of this enmity toward Turks left over from the 19th Century that underlies the prejudices exhibited on international platforms by some politicians with racist mindsets.
There are various aspects to the idea that Turks represent a threat:
- Turks' positive impacts on the German economy
Until the 1980s, the passports of Turks going to Germany to work used to be stamped 'no right to self-employment.' When that ban was lifted, Turks began playing an influential role in the regeneration of Germany as businessmen, entrepreneurs, artists, politicians and sportsmen. Indeed, 92,000 Turkish businesses, large and small, in the country provide employment for more than 400,000 people. Turks' annual contribution to the national economy is around 40 billion Euros.
- The influential role played by Turks in European regeneration
In terms of Europe as a whole, the contribution made by Turks to EU GDP exceeds 80 billion Euros.1 The fact that Turkish citizens are playing an influential role in the regeneration, not just of Germany, but of all of Europe, is alarming certain circles. Extensions of the secret state apparatus are using people with perverse racist ideas as puppets and encouraging them to act against Turkish citizens in Germany. They have particularly sought to intimidate Turks using bloodshed and violence using racist Germans working under Turks as a pretext.
That being the case, it was entirely appropriate – and most welcome - for German Chancellor Angela Merkel to say in the wake of the killings, "We all need to assume responsibility at this point, and particularly me, of course, as the Federal Chancellor. We must rid people's minds of hatred, racism, anti-Semitism and neo-Nazism."2 However, Chancellor Merkel also needs to make it clear how this perverse and sick mentality can be removed from people's minds and to set that solution in motion as a matter of urgency. Chancellor Merkel must see that racism is a tremendous danger based on tearing nations apart, and the German government must step up action on the matter.
The grave threat that racist organizations pose to Europe
The reason why Europe is today regarded as an advanced civilization is that European countries generally avoid war, enmity, bloodshed and savagery. They also prioritize democracy, justice and human rights and value human beings because they are human. The fact must not be ignored that unless racist groups - which represent the diametric opposite of the peaceful nature and civilization that have made Europe so advanced - can be prevented, Europe may be plagued by even worse scourges. Germany is one of the most important examples of this.
The twisted racist mindset is one of the main reasons why the tragedies taking place in the country are not being prevented. After Mossad, the German Intelligence Service (BND) is one of the most powerful such agencies in the world. The failure to produce evidence in the case of the aforementioned killings is therefore most difficult to believe. This state of affairs strengthens the possibility that members of the secret state apparatus who hold racist opinions may have infiltrated that organization and that they are trying to cover up the facts.
The fine people of Europe must not remain
spectators in the face of racism
The fine, virtuous and conscientious people of Europe must not remain spectators in the face of the hateful and racist mentality of a handful of people. It is obvious that racism is an ideology leading to nothing but pain and bloodshed. Racism is a cancer that flourishes by poisoning the body politic. Racism destroys both individuals and civilizations: History is full of sad examples of this.
Fascist, racist leaders such as Hitler, Mussolini and Franco inflicted devastation and fragmentation on both their own and other countries. Fascists and racists classify people on the basis of their ancestry: They divide them into districts. Then they divide the districts into streets, and the streets into houses. People in those houses become hostile to their own brothers. In the same way that this diseased mindset is taught to and inculcated in people through education, the fact that differences of color, race, language or religion are actually sources of great cultural wealth and that nobody is superior to anyone else because of his race can be taught and inculcated, as well.
The people of Europe have a duty to be on their guard against sinister stratagems being implemented in a variety of ways in all countries by covert global imperialist forces.
In Germany, some young people poisoned into falling under the spell of Neo-Nazism need to be told about spiritual values and taught human love. The way to turn them away from these vile stratagems is through serious educational campaigns. Otherwise, the scourge of bloodshed, savagery and hatred will inevitably enfold not only all of Germany, but the entirety of Europe as well.
Interested in blogging for thehansindia.com? We will be happy to have you on board as a blogger.