Viola Desmond, Black civil rights activist becomes the first Canadian woman to feature on banknote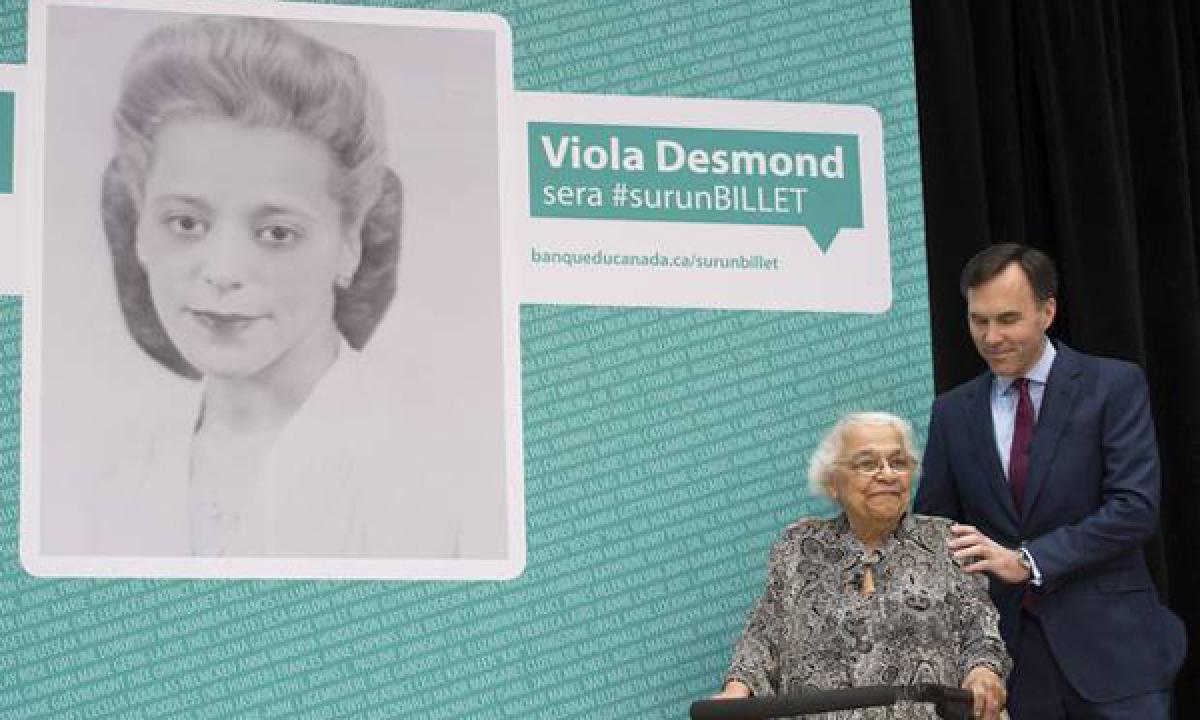 Highlights
Viola Desmond, a black businesswoman who challenged racial segregation in Canada in 1946, will be the new face of the C$10 bill, making her the first Canadian woman to be featured on a bank note. Desmond refused to leave a whites-only area of a Nova Scotia movie theatre in an incident that took place nearly a decade before Rosa Parks\' refusal to move to the segregated part of a bus in the US
Viola Desmond, a black businesswoman who challenged racial segregation in Canada in 1946, will be the new face of the C$10 bill, making her the first Canadian woman to be featured on a bank note.
Desmond refused to leave a whites-only area of a Nova Scotia movie theatre in an incident that took place nearly a decade before Rosa Parks' refusal to move to the segregated part of a bus in the United States (US). Desmond was subsequently jailed, convicted and fined.
The selection of Desmond for the commonly used bill will bring the role of black people in Canada's history to the fore, according to Queen's University historian Barrington Walker. "It shows that Canada is increasingly willing to acknowledge the civil rights challenges that black Canadians faced in the past," he said. "In very short order, she will become a household name."
Desmond will replace John A Macdonald, Canada's first prime minister, when the new bill debuts in late 2018. Macdonald will be moved to a higher bill, as will Wilfrid Laurier, Canada's first francophone prime minister, when the government redesigns the C$5 bill.
The decision to move the two historical figures to less used bills was unsettling for some. "We're going to banish Macdonald and Laurier to bills nobody uses? This is a travesty," columnist Andrew Coyne tweeted.
Desmond, who died in 1965, was chosen from thousands of submissions after an open call for candidates earlier in 2016. The short list included social activists, an engineer, a poet and an athlete.
"Viola inspires us ... today as she inspired people years ago," said her sister Wanda Robson, who attended the announcement. "I'm so proud, I'm almost in tears."
Putting a woman on a banknote was the latest step the one-year-old Liberal government has taken to promote gender equality, a major plank of Prime Minister Justin Trudeau's election campaign.
While the Queen of England appears on most Canadian currency, Desmond is the first Canadian woman to have a portrait on a regularly circulating bank note. A statue of the Famous Five, a group of Canadian women who campaigned for equal rights, was shown on the back of the C$50 bill issued in 2004.
The move follows an announcement by the United States (US) earlier in 2016 that anti-slavery crusader Harriet Tubman will be shown on the $20 bill.