Melania Trump's hometown hopes new-found fame will boost trade, tourism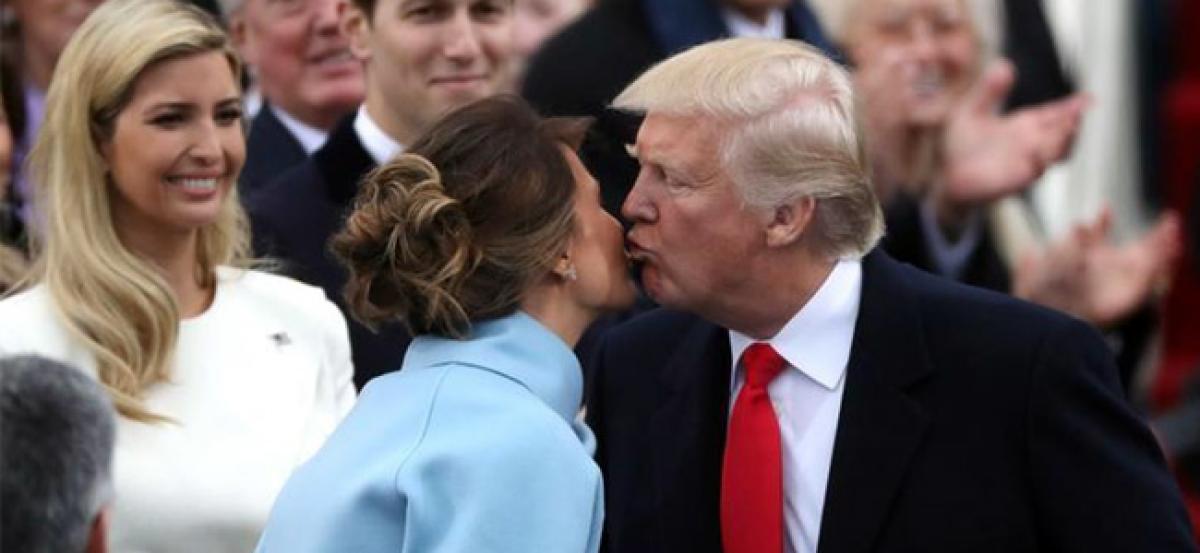 Highlights
\"First Lady\" apple pies in the Kruhek bakery in Melania Trump\'s hometown of Sevnica in Slovenia are selling like hot cakes.
SEVNICA, SLOVENIA: "First Lady" apple pies in the Kruhek bakery in Melania Trump's hometown of Sevnica in Slovenia are selling like hot cakes.
"We sell more than a hundred a day so the pies are our main product these days," said Sergeja Gorenjec, a saleswoman at the bakery. "Our workday is longer but we are glad and proud of Melania."
Tourist numbers have doubled over the past year, when interest in Melania rose during her husband Donald Trump's presidential election campaign, said tour guide Janez Levstik. He did not give figures.
"We were a bit unprepared for the attention at first but now we are getting used to it and we expect tourist numbers to increase further in the future," said Mojca Pernovsek, the head of local tourism bureau KSTM.
As Donald Trump was sworn in as the 45th president of the United States, the local municipality invited tourists and journalists to Sevnica on Friday to join in the celebrations.
Melania cakes, Melania pancakes and Presidential Burgers are among the offerings in the restaurants and cafes in the town in southeastern Slovenia, on the banks of the river Sava and surrounded by forest-covered hills.
It was there that Melania, born in 1970 when Slovenia was part of Yugoslavia, spent most of her youth in a flat in the town centre before moving to the capital Ljubljana to attend high school.
She started modelling at 16 and pursued her career in Milan and Paris before moving to New York in 1996. Her parents, former car dealer Viktor Knavs and his wife Amalija, live in Sevnica when not in the United States with their two daughters.
"So far we've had mostly Slovenian tourists but we expect to get more from abroad in future, particularly from neighbouring countries," said Levstik.
Visitors will see no photographs of Melania in the town of about 5,000 people - they were removed after her lawyer issued a warning in November that using Melania's photo for commercial purposes without her consent was not allowed.
But as well as the "First Lady" pies, made from local apples and complete with a letter M on top and a paper U.S. flag attached, they can sample local wine, tea, chocolate, sausages and honey. Other local products include face creams, lingerie, shoes and furniture.
Mayor Srecko Ocvirk said he expected local businesses to benefit from Sevnica's new-found fame.
Several hundred people filled its restaurants and bars on Friday to watch the inauguration on television.
"Of course I will watch the inauguration. It is great that the First Lady is from here! I'm sure she helped towards Trump's victory," said resident Marjan Romih.