15 killed, dozens missing in Ethiopia garbage dump landslide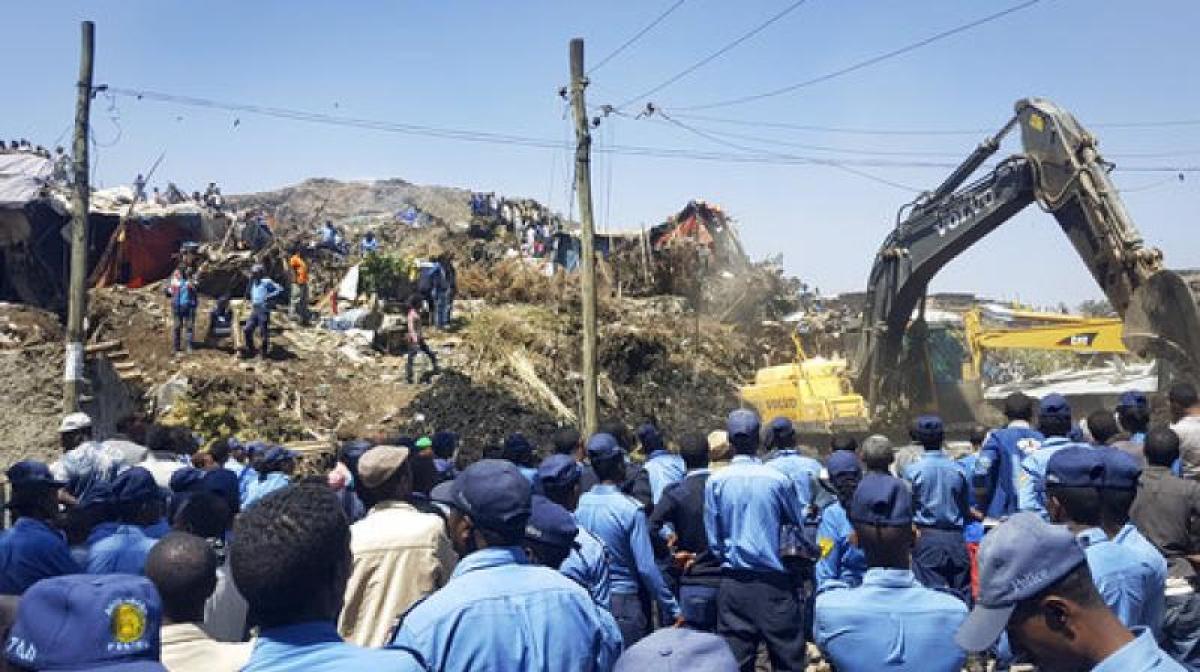 Highlights
Addis Ababa Mayor Diriba Kuma says 15 bodies have been recovered since the landslide Saturday night at the Koshe Garbage Landfill
Officials and residents say 15 people have been killed in a landslide at a massive garbage dump on the outskirts of Ethiopia's capital, and several dozen people are missing.
Addis Ababa Mayor Diriba Kuma says 15 bodies have been recovered since the landslide Saturday night at the Koshe Garbage Landfill.

The landslide has buried several makeshift homes and concrete buildings. The landfill has been a dumping ground for the capital's garbage for more than 50 years.
Resident Assefa Teklemahimanot said that the resumption of garbage dumping at the site in recent months likely caused the landslide. The dumping had stopped in recent years but resumed after nearby farmers blocked dumping in their area.
Assefa says about 150 people were at the site when the landslide occurred.