Mike Pompeo in Pyongyang to seek concrete nuclear commitments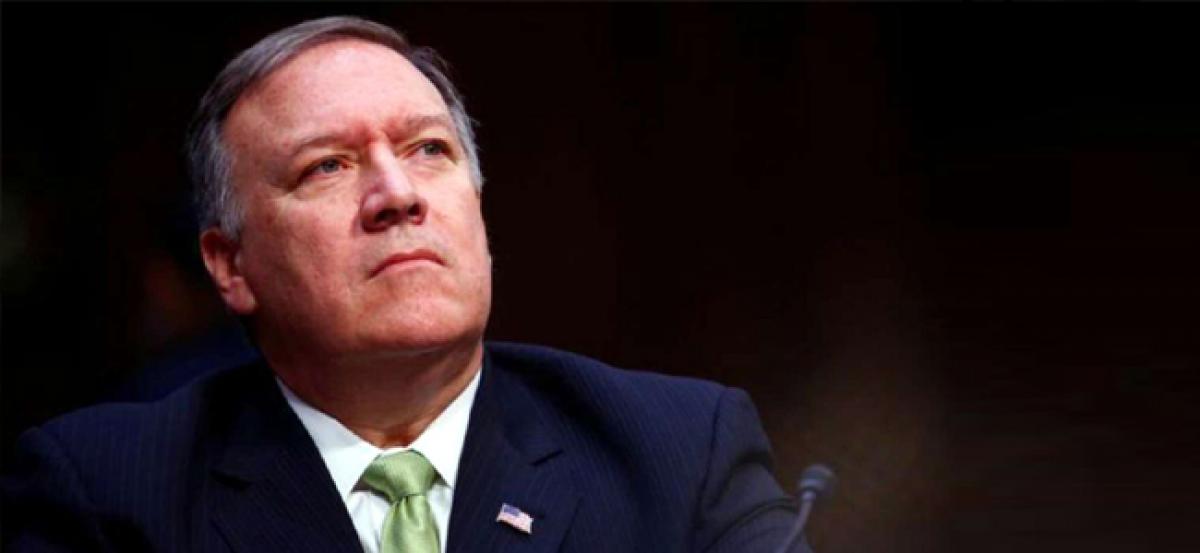 Highlights
Washingtons top diplomat faced an intense day of negotiations with his North Korean counterpart on Saturday as the old foes strive to flesh out a tentative nuclear disarmament plan
Washington's top diplomat faced an intense day of negotiations with his North Korean counterpart on Saturday as the old foes strive to flesh out a tentative nuclear disarmament plan.

Secretary of State Mike Pompeo was ensconced in an elegant Pyongyang guest house for a second day of talks with North Korean leader Kim Jong Un's right-hand man Kim Yong Chol.

It was not clear if Pompeo would be granted an audience with the Northern leader himself as he tries to develop a detailed road-map towards the "complete denuclearisation" of the Korean peninsula, as agreed by Kim and US President Donald Trump last month.

But talks were expected to continue at a large guest villa in an official compound in Pyongyang, a short distance from the imposing mausoleum where North Korea's former helmsmen, Kim's grandfather and father, Kim Il Sung and Kim Jong Il lie in state.

Pompeo, who is on his third visit to Pyongyang, began his diplomatic outreach to North Korea when he was still Trump's CIA director and remained the pointman on negotiations after the process became public and he became secretary of state.

Opening the talks after the US envoy arrived on Friday, his opposite number Kim Jong Chol joked to Pompeo that he must be getting used to the city by now.

"The more we meet, the deeper our friendship will be, I hope," he said, adding: "Today's meeting is really meaningful meeting." Pompeo replied: "Yes, I agree. I look forward to it and I count on it being very productive." In comparison to past international nuclear disarmament negotiations, and indeed to most major power diplomacy, the discussions between Washington and North Korea on thawing ties and dismantling the North's arsenal appear to be proceeding in reverse.

Last month, Kim and Trump met in Singapore and signed an historic joint statement committing Pyongyang to "work towards complete denuclearisation of the Korean Peninsula" in exchange for US "security guarantees" and lasting peace in the decades-old stand-off.