Imran Khan's PTI candidate disqualified for using Army Chief, Chief Justice's picture in ad campaign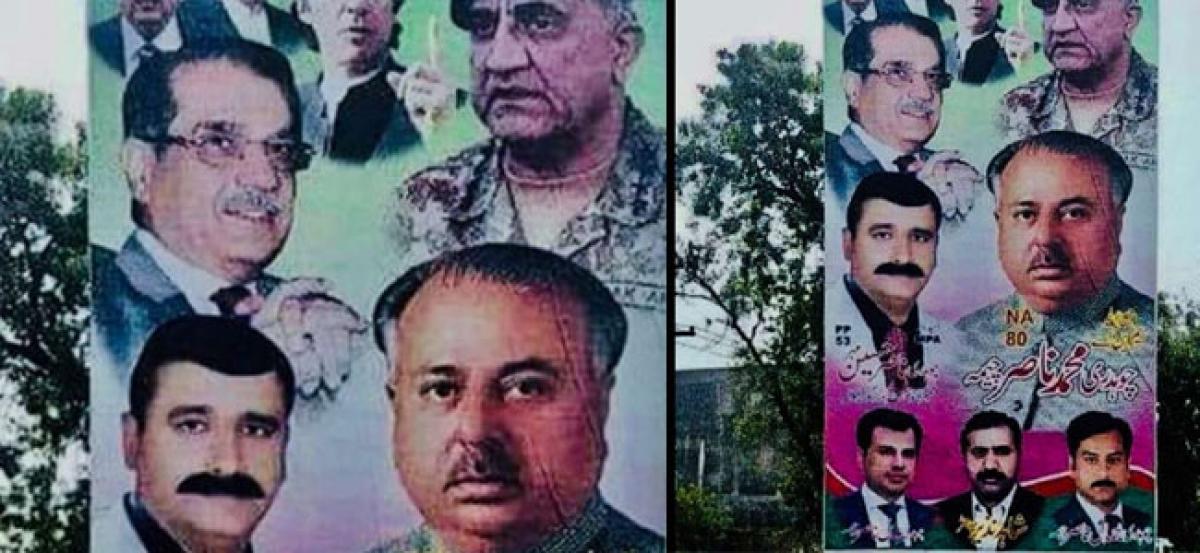 Highlights
Pakistans election commission today disqualified a Pakistan TehreekiInsaf candidate who used the pictures of Army Chief Gen Qamar Javed Bajwa and Chief Justice Saqib Nisar in his campaign advertisements and posters, according to a media report
Pakistan's election commission today disqualified a Pakistan Tehreek-i-Insaf candidate who used the pictures of Army Chief Gen Qamar Javed Bajwa and Chief Justice Saqib Nisar in his campaign advertisements and posters, according to a media report.
Tehreek-i-Insaf candidate from Gujranwala's PP-53 constituency, Nasir Cheema, was ruled ineligible to contest the July 25 elections after he was found to have violated the electoral code of conduct issued by the commission, Dawn reported.
The election authorities had quizzed Cheema over the controversial posters last week and asked him to submit a reply explaining as to why he should not be disallowed from contesting the polls.
"Are they related to you? What is the army chief's and chief justice's link to the elections? On what basis did you put up their pictures?" an infuriated Chief Election Commis sioner Sardar Mohammad Raza Khan had asked Cheema.
Cheema, along with his lawyer Gohar Ali Khan, appeared before a five-member bench headed by CEC Khan and submitted a reply today, the paper said.
His lawyer initially was of the stance that the photos of Gen Bajwa and Chief Justice Nisar had been edited onto the posters, which he said did not belong to his client's electoral campaign, the paper reported.
He said the posters in question were put up in solidarity with Supreme Court judge Justice Ijazul Ahsan after unknown gunmen opened fire on his residence in April.
But Abdul Ghaffar Soomro, an election commission member from Sindh, questioned whether Justice Ahsan's photo was on the said poster (it only featured the chief justice's photo).
CEC Khan reminded the counsel that Cheema had admitted in the last hearing that the posters had been printed before the election schedule was issued, the paper said.
"Do the army and judiciary need your sympathy?" he asked the candidate.
Cheema's lawyer then argued that the posters were put up before the election commission issued the code of conduct.
After hearing all arguments, the election commission bench ruled Cheema disqualified from the electoral race for using photos of two heads of institutions on the posters.