Iran Dy Foreign Minister arrives in India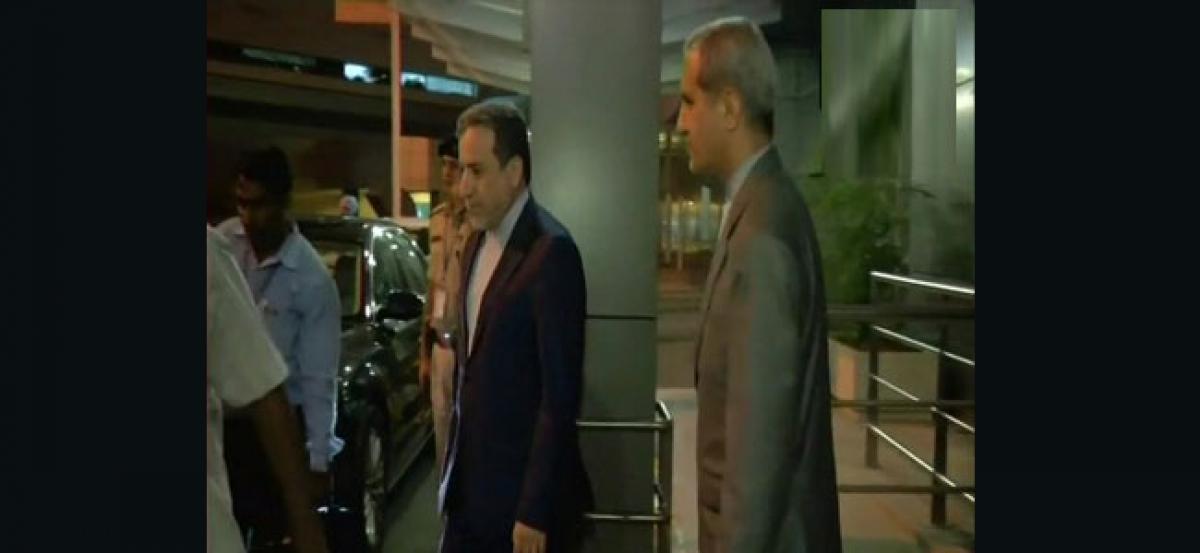 Highlights
Iranian deputy foreign minister Abbas Araghchi arrived here on Sunday late night to hold Foreign Office consultation with Ministry of External Affairs MEA
New Delhi : Iranian deputy foreign minister Abbas Araghchi arrived here on Sunday late night to hold Foreign Office consultation with Ministry of External Affairs (MEA).
Araghchi's visit comes days after Iran's assured India that it will keep giving flexibility to it in oil supply.
His visit also comes after a senior Iranian diplomat Massoud Rezvanian Rahaghi warned India with retaliatory measures if India reduced oil purchase.
Rahaghi had said that if India plans to replace Iran with countries like Saudi Arabia, Russia, Iraq, the US and others for the 10 per cent of its oil demand then it may lose all privileges Iran has offered to India.
However, a day later, Iran embassy issued a clarification with regard to Rahaghi's statement saying, "Iran has always been a reliable energy partner for India and others, seeking a balanced oil market and rational prices of oil which ensures the interests of both countries as consumer and supplier. Iran understands the difficulties of India in dealing with the unstable energy market and it has done and will do its best to ensure security of oil supply to India through offering various flexibility measures which facilitates our bilateral trade in particular Indian export to Iran."
"India is a sovereign nation and taking into account many criteria including its friendly relations with supplier countries, market factors, geopolitical and geo-economical considerations and potentials and reliability of the oil suppliers chooses its energy partners," it added.
India-Iran relations span millennia marked by meaningful interactions. The two countries established diplomatic links on March 15, 1950. They have in place bilateral consultative mechanisms at various levels which meet regularly.
India-Iran enjoy economic and commercial ties covering many sectors though it has traditionally been dominated by Indian import of Iranian crude oil. India continued to engage with Iran at the time of sanctions.
Major Indian exports to Iran include rice, tea, iron and steel, organic chemicals, metals, electrical machinery, drugs/pharmaceuticals, etc. Major Indian imports from Iran include petroleum and its products, inorganic/organic chemicals, fertilizers, plastic and articles, edible fruit and nuts, glass and glassware, natural or cultured pearls, precious or semiprecious stones, etc.