Trump and Putin open historic summit, US leader promises 'extraordinary relationship'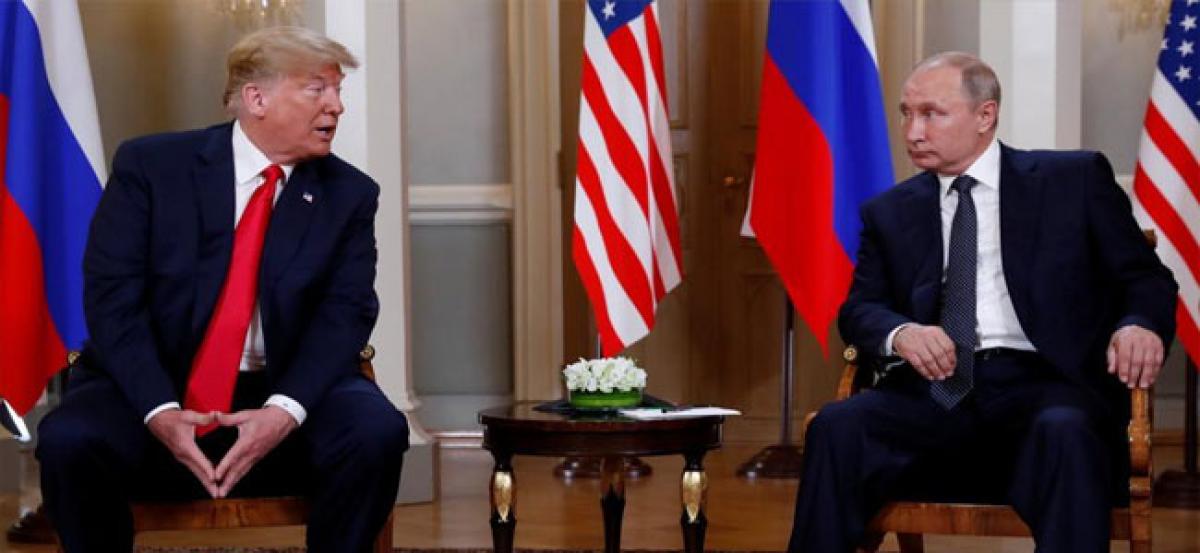 Highlights
The US and Russian leaders opened an historic summit in Helsinki on Monday with Donald Trump promising an extraordinary relationship and Vladimir Putin saying it was high time to thrash out disputes around the world
Russian President Vladimir Putin and his US counterpart Donald Trump met in Helsinki, Finland on Monday for their first one-on-one summit.
The US and Russian leaders opened an historic summit in Helsinki on Monday with Donald Trump promising an "extraordinary relationship" and Vladimir Putin saying it was high time to thrash out disputes around the world.
Looking sombre, they exchanged opening remarks in front of the press at the start of the summit in Helsinki.
Putin said: "The time has come to talk in a substantive way about our relations and problem areas of the world."
Trump congratulated Putin on Russia's hosting of the World Cup football tournament, which climaxed Sunday in Moscow with the Kremlin chief in attendance.
Trump said the summit would cover "everything from trade to military to missiles to nuclear to China".
"I think we have great opportunities together as two countries. Frankly, we have not been getting along for the last number of years," Trump added.
"I've not been here too long (as president), it's getting close to two years, but we'll be having an extraordinary relationship, I hope so."

The summit would cover nuclear disarmament, said Trump, who has bridled at the rapid expansion and modernisation by Putin of Russia's nuclear arsenal.
"And I really think the world wants to see us get along. We are the two great nuclear powers. We have 90 percent of the nuclear, and that's not a good thing. That's a bad thing.
"And with that the world awaits, and I look forward to our personal discussion," Trump added, as the two leaders went into a first session between just themselves and their interpreters.