BNC urges Balochs to boycott 'bogus' Pak elections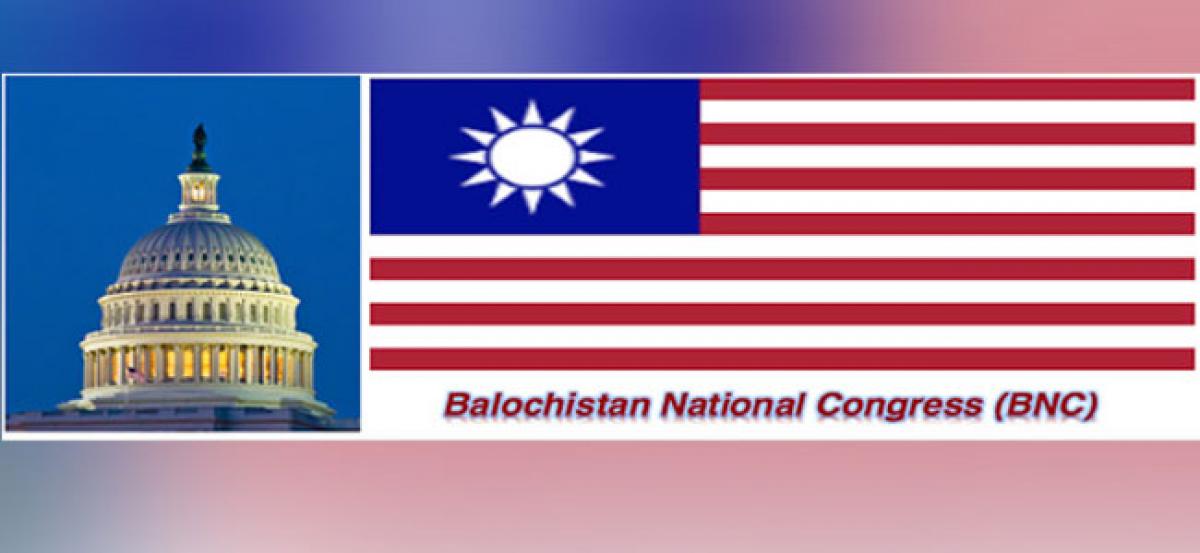 Highlights
The Balochistan National Congress BNC, a USbased Baloch body reiterated its call to the people of Balochistan to boycott and reject Pakistans fraudulent and bogus elections that are slated to be held on July 25
Washington D.C. [USA]: The Balochistan National Congress (BNC), a U.S-based Baloch body reiterated its call to the people of Balochistan to boycott and reject Pakistan's fraudulent and bogus elections that are slated to be held on July 25.
The BNC said the elections are aimed to "strengthen Pakistan's illegal and unjust occupation of Balochistan and the exploitation of Balochistan's natural resources by the Punjabi-occupying forces."
"These elections that are being held are actually 'selections', which are being done in the name of 'election drama' to fool the people and the world community and the winners have already been decided by the military, and it's ISI," BNC President Dr Baloch said in a statement.
"In Balochistan, the election drama is aimed to justify Pakistan's illegal, immoral and unjust occupation of Balochistan and to create a rift, division and animosity among the ordinary Baloch people," he added.
Dr Baloch further claimed that massive rigging has been allegedly planned by the military in the general elections to declare the pro-military political parties, the Pakistan Tehreek-e-Insaf (PTI) in the centre and the Balochistan Awami Party (BAP) parties in "Occupied Balochistan", as the winners.
He also asked the Baloch people in Balochistan to stay away from Pakistan's elections and boycott them in order to register their protest peacefully without resorting to any violence.
Dr Baloch stated that Balochistan, an independent and sovereign state, was forcibly occupied and annexed into Pakistan by Pakistan's armed forces on March 27, 1948, against the will and mandate of Baloch people.
He said that the BNC will continue its peaceful and non-violent struggle against the illegal and unjust occupation of Balochistan until it is completely free and independent.
Dr Baloch asked Pakistan's occupying forces to end their illegal and unjust occupation of Balochistan without any further bloodshed and violence, and that Balochistan's status as an independent and sovereign state must be restored according to the international laws.
He pledged the world community and world leaders to come forward and help the oppressed Baloch people in Balochistan fight for freedom and justice against the illegal and unjust occupation of Balochistan by Pakistan and Iran.